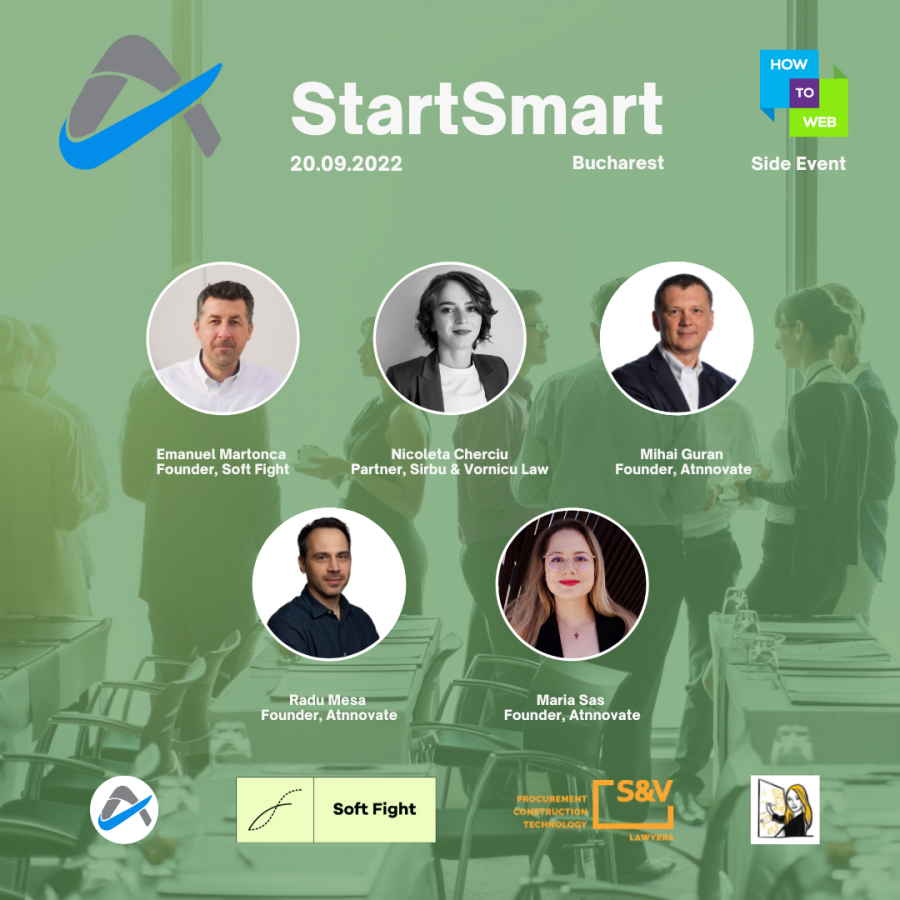 Start Smart
Learn from others' mistakes, not from yours
Northern/ City Center, Bucharest
If you are a startup founder or manager, this event is for you.
We partnered with the best Romanian experts in business strategy, sales and sales management, marketing, pricing, legal, and performance management to share the most common and expensive mistakes startups make and how you can align and execute better your growth strategies.
Any startup will be more effective and waste less energy and resources during the first years if some of the presented strategies are applied.
The Agenda
1. Legal – Nicoleta Cherciu (Partner, Sirbu & Vornicu Law)
2. Pricing – Emanuel Martonca (Pricing Strategist and Founder, Soft Fight)
3. Business & Sales Strategies – Mihai Guran (Founder & Managing Partner, Atnnovate)
4. Brand Image & Digital Marketing – Maria Sas (Founder & Managing Partner, Atnnovate)
5. Performance Management – Radu Mesa (Founder & Managing, Atnnovate)
Special Guest – Graphic Facilitator, Anca Burlacu
Price: 33,27€ Early Bird , 53€ Full Price (the price is covering logistic costs)