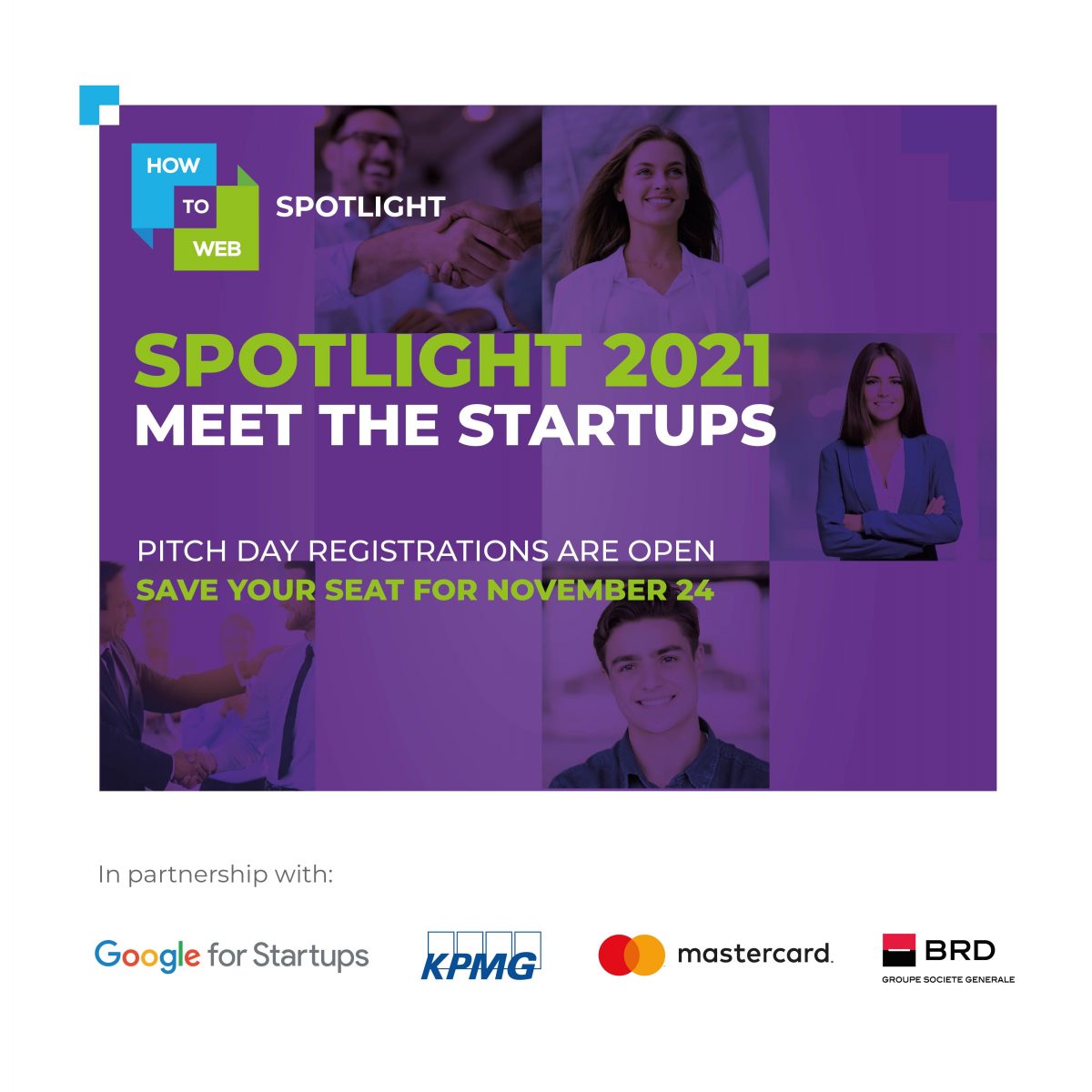 5 October, 2021
42 of the most promising Eastern European tech startups have been selected for Spotlight 2021
42 startups have been selected in the current edition of the Spotlight program, organized by How to Web, which will end on November 24th with "Pitch Day" pitching event. The chosen teams come from Romania, Estonia, Poland, Latvia, Lithuania, Macedonia, Croatia, Czech Republic, Republic of Kosovo, Hungary and Ukraine.
The 42 selected startups are:
Alpha AR (Estonia) – AI-based deep tech solution that makes 3D easy and scalable for AR/VR, NFTs, games and marketing.
Automizy (Hungary) – Email marketing software designed to increase email open rates.
BeeSage (Latvia) – Beehive monitoring system maximizing honey yield and reducing bee mortality. 
Bidrento (Estonia) – Automated and revenue increasing CRM for rental property management.
Bitskout (Estonia) – Helping tool for project leaders to get projects done faster.
Brio (Romania) – SaaS startup providing cloud-based test building and test results assessment tools to educational institutions, teachers, trainers and students.
CardioMedive (Romania) – Enabling remote teleconsultation, diagnosis and monitoring of chronic conditions.
Charge Network (Lithuania) – The AirBnB of EV charging stations.
ClientZen (Romania) – Real time customer experience management platform for B2B.
CodeWell AI (Macedonia) – Digital Assistants that automate entire departments and take the customer experience to a whole new level.
Contester (Estonia) – Choice-driven interaction platform to level up digital marketing ROI and sales.
Coursy (Estonia) – All-in-one learning platform for effective skills development.
DGROOPS (Croatia) – Booking and management platform for group reservations.
Drafter AI (Latvia) – Low-code platform enabling product teams to launch web-based products 10X faster.
enty.io (Estonia) – A single control panel for back-office operations for SMEs.
FlowOS (Romania) – Integrative software framework for bundling communication and collaboration functions into coherent ecosystems.
I'm Fine (Romania) – Digital solution for psychotherapy.
insbay (Poland) – Changing product placement on TV into a measurable sales channel.
iSpeak (Lithuania) – The Tik Tok for language learning.
KFactory (Romania) – Turning factories into smart factories by providing insights on performance, resource utilization and efficiency.
Konvi (Romania) – Investment platform enabling partial ownership of alternative assets, starting with luxury watches and fine wine.
Labbox (Republic of Kosovo) – Subscription-based educational service that delivers STEM kits for kids.
Lawyerd! (Ukraine) – Online platform protecting your online income stream through intellectual property protection.
LEGID  (Estonia) – AI-powered marketplace for hassle-free legal advice.
Metabeta (Romania) – Data-driven investment platform for early-stage startups and investors.
Microtica (Macedonia) – Self-service Cloud infrastructure creation and app deployment in minutes.
Mileus (Czech Republic) –  Intermodal mobility technology platform for ride-hailing and taxi operators. 
NRGI.ai (Romania) – Electricity marketplace helping consumers save money on their electricity costs by choosing a cheaper, greener provider.
Nu Credits (Poland) – Trade finance platform for SMEs.
Tamian (Bulgaria) – Online Shop for incense
Octavic  (Romania) – Tracking production processes, quickly identifying bottlenecks 
and providing real-time insights of factory floors.
Orgo.space (Romania) – Integrated platform that helps organisations manage resources and engage their members.
Otium (Romania) – Habit development platform that aggregates existing content using AI-assisted capabilities.
Renderro (Poland) – Cloud desktop for creatives.
RepsMate (Romania) – Conversation intelligence platform that transforms sales and support representatives into top performers.
Salarium (Romania) – Fintech solution that helps employees reach their salaries faster, better, easier.
SenseTask (Romania) – AI-powered platform that automatically extracts relevant data from invoices, forms, receipts and contracts.
SOLO Workout (Poland) – App for tracking workouts and creating personalised training plans.
Streams Live (Romania) – Livestream shopping (live, interactive, sociable video sales).
Teamsharq (Poland) – Cohort-based courses platform for software-based training.
Vatis Tech (Romania) – Speech recognition infrastructure made accessible for everyone.
Vaunt Software (Romania) – Platform that allows streamline selling & managing residential projects.
WerkNow (Estonia) – Construction labour marketplace.
Spotlight is a leading program dedicated to early-stage tech startups in Eastern Europe, and it will run exclusively online until November 21st, 2021. The program will conclude with a competition between the participant startups: the semi-finals will take place on November 22nd and 23rd, when 10 finalist teams will be chosen, followed by the final on November 24th during the Pitch Day event. 
Investors, startup founders, business representatives and others are expected to attend the final event to discover, connect with and support some of the most promising tech teams in Eastern Europe. The registration for the event is now open at howtoweb.co. 
The best startup chosen by a jury of experts and investors will win the €350.000 investment prize, offered by TechAngels, SeedBlink, Growceanu, GapMinder Venture Partners, RocaX, Simple Capital and Transylvania Angels Network (T.A.N.).
"As a mentor, I would be very honored to try to answer any questions related to the banking or fintech industries and to share my experience in implementing artificial intelligence solutions. We will take the opportunity of this program to enable the teams to further shape their offering and become more attractive to the investors. Last but not least, we are looking for future partners in serving our own clients, staff or society in general", says Horia Velicu, Head of Innovation Lab, BRD – Groupe Société Générale.
Over the 5 consecutive weeks of Spotlight, the startups' founders will benefit from over 1,000 individual meetings with leaders of the technology industry, such as Luciana Lixandru (Sequoia), Nicolas Dessaigne (Y Combinator), Irina Haivas (Atomico), Andrei Brașoveanu (Accel), Carlos Espinal (Seedcamp), Hristo Borisov (Payhawk), Nopadon Wongpakdee (Startup Core Strengths), Ramli John (Product-Led Institute), Andy Budd (Clearleft), and Ondrej Bartos (Credo Ventures), as well as representatives of over 50 investment funds, such as EarlyBird Venture Capital, Credo Ventures, 500 Startups Istanbul, Speedinvest, SOSV, Gamegroove Capital, LAUNCHub Ventures, Market One Capital, Eleven Ventures, Smok Ventures, eMAG Ventures, Flashpoint Capital, Notion Capital and others.
"Mastercard is back again this year as a Spotlight partner and I am happy to join the mentors in this competition, which not only brings valuable projects to the forefront but also made it easier for us to offer a benefit that is currently included in the Digitizing Your Business Package, a program launched by Mastercard in March to support local SMEs in the current context", adds Laura Ștefan, Business Development Director Mastercard Romania.
Spotlight is developed in partnership with Google for Startups, KPMG Romania, Mastercard Romania and BRD – Groupe Société Générale, with the support of eMag,  2Checkout (now Verifone), Fitbit, Microsoft Romania, BearingPoint Romania, Orange Romania, NN Romania and Credo Ventures.
Launched in 2011 and organized as part of the How to Web conference, Spotlight is the best-known competition in Eastern Europe for technology startups to expand globally. 
More details about the program can be found by accessing howtoweb.co.
About How to Web
How to Web is one of the most important annual technology and innovation conferences in Europe, bringing together technology entrepreneurs, product developers, developers, online marketers, innovators, and investors looking for inspiration and know-how to develop digital products and businesses.
Launched in 2010, it was among the first technology events in Central and Eastern Europe. It contributed to the adoption of the startup mentality in Romania and this region of Europe. 
More information can be found on the website: howtoweb.co.
24
You may also like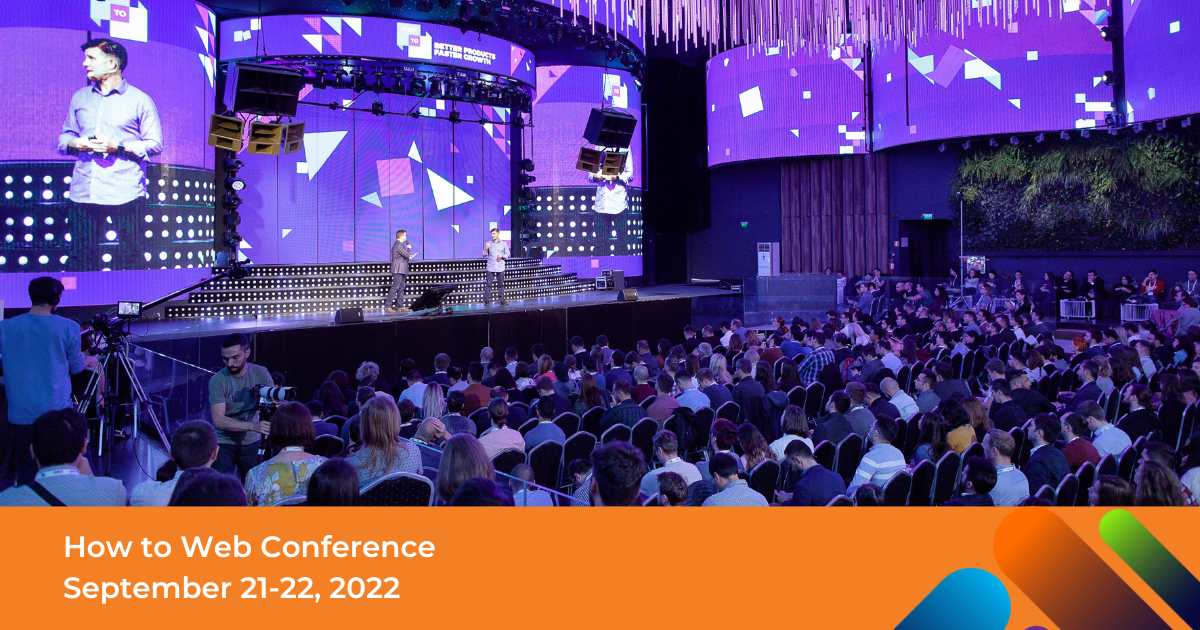 42 startups have been selected in the current edition of the Spotlight program, organized by How to Web, which will end on November 24th with "Pitch Day" pitching event. The chosen teams come from Romania, Estonia, Poland, Latvia, Lithuania, Macedonia, Croatia, Czech Republic, Republic of Kosovo, Hungary and Ukraine. The 42 selected startups are: Alpha… Read more »
24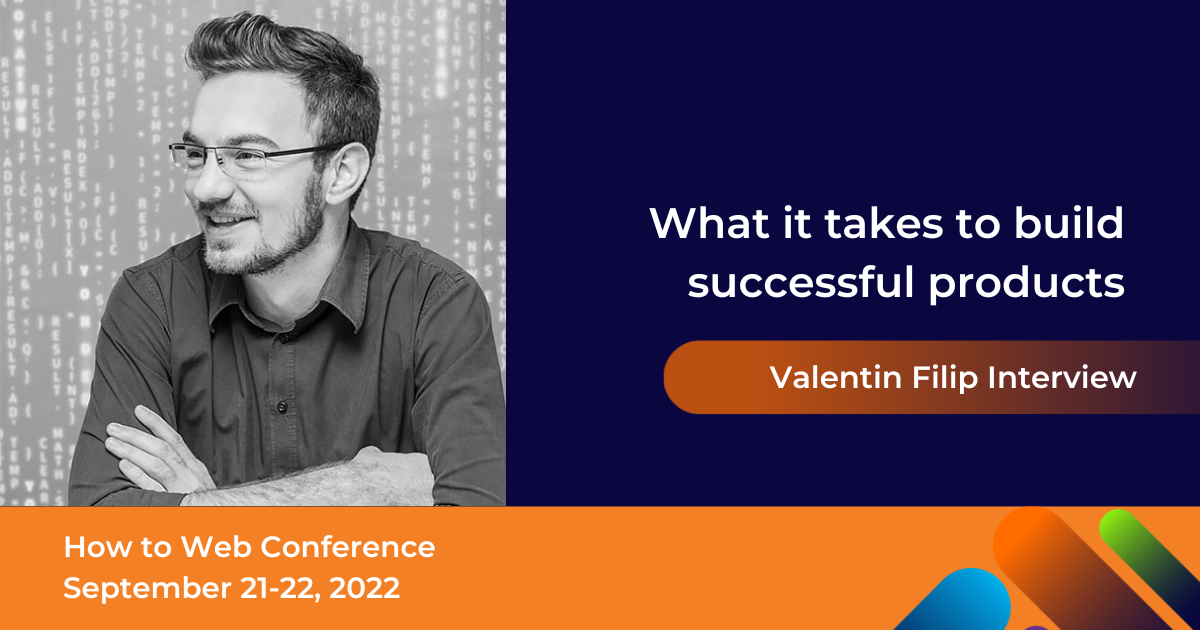 42 startups have been selected in the current edition of the Spotlight program, organized by How to Web, which will end on November 24th with "Pitch Day" pitching event. The chosen teams come from Romania, Estonia, Poland, Latvia, Lithuania, Macedonia, Croatia, Czech Republic, Republic of Kosovo, Hungary and Ukraine. The 42 selected startups are: Alpha… Read more »
24