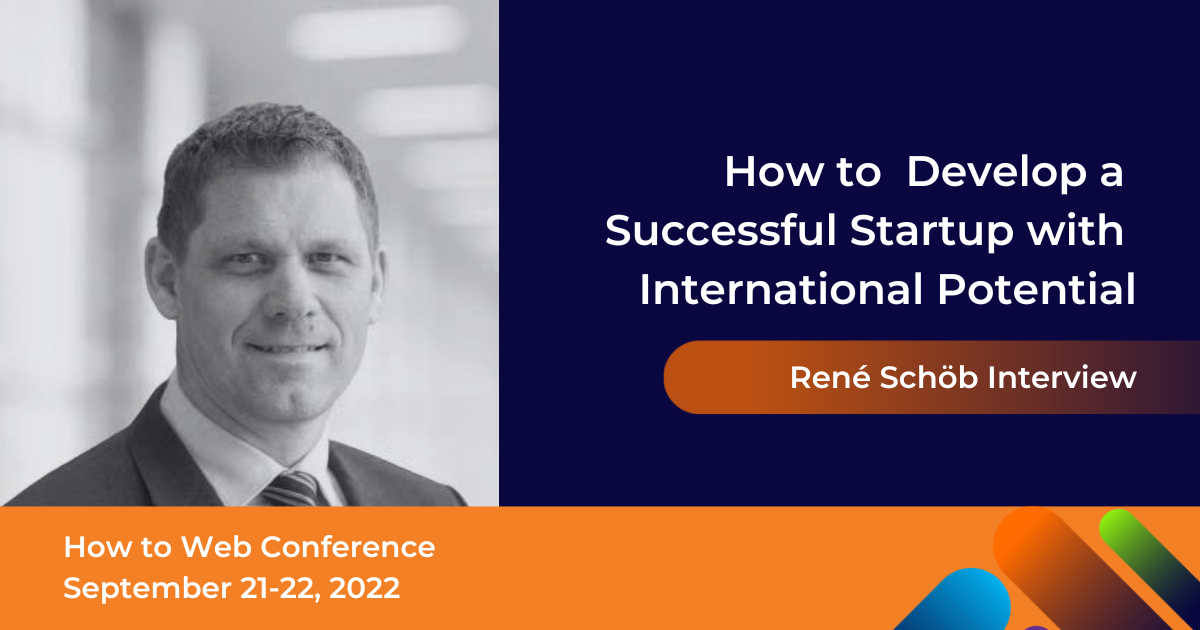 9 September, 2022
How to Develop a Successful Startup with International Potential — René Schöb
How can startups become sustainable and successful businesses? Is it better to focus on your local market or aim for wider territories? Find out more from René Schöb — Partner, Head of Tax & Legal at KPMG Romania:
We hear a lot about startups these days, especially in the tech sector. And lots of young people want to develop one. But what are the key factors for success? What should a budding entrepreneur with an idea be thinking about before taking steps to make the idea a reality? 
René: It's almost become a cliché to say that we live in a time of rapid change. While this generates challenges, it also offers opportunities for new businesses, so it's not surprising that there are many people with great new ideas. I would say that an important first step is to define your mission. What gap in the market have you identified and how do you intend to fill it?  Having a higher purpose is also important. If you and others are to believe in your idea, you need to be able to explain what wider benefits it will bring to society- so it should not just be about making money. 
There are lots of people with good ideas, and not all can transform them into a business. How does a successful startup manage to stand out from the pack? 
René: This is where it's very important to differentiate your business from others. Differentiation leads from your mission statement, and you need to be very clear in your messaging that you are offering something unique. It's also critical for your plan to be relevant, meaning that your target market must also believe that you are different. This will also be very important as you start to seek financing. And don't forget to give a lot of thought to your brand name! 
This brings us to the next question. I'm guessing that many budding startups fail because they can't raise financing. What is the right strategy to overcome this obstacle? 
René: A startup is in a good position to raise funds if it gets the steps we've talked about right, so it has an idea that the market believes in too. But it's also important to distinguish between the different types of financing, which will come into play at different stages in your development. At the very beginning, you will probably have to rely on your own savings and support from family and friends. Providers of more formal types of financing like to see that the budding entrepreneur believes in their idea enough to make an initial commitment and take an initial risk. After that, at the early stages of the business, entrepreneurs generally rely on angel investors, meaning investors who specifically finance new enterprises. It is important to start planning your cash flow early enough. A lot of young entrepreneurs don't realize that new financing can easily take 3-6 months to happen and to be available. So, plan ahead! 
What about expansion beyond Romania? 
René: It's great to think big, and if you have a good idea, there is no reason why it should be confined within the borders of one country. In spite of the current global economic difficulties, there are many markets that are rapidly growing or which have great potential, for example in Asia. Moreover, expansion to another country can bring you advantages like access to a larger talent pool. If your long-term plan is to expand internationally, it can be a good idea to decide this at an early stage, because some investors will be interested in a plan to expand to high-growth global markets. There may even be government grants or financing schemes in the countries concerned, especially if your business is in a key sector, Nevertheless, there are also a number of additional considerations, as inevitably managing your business will be more complicated if it operates across borders. For instance, while your plan may be appealing to some potential finance providers, others may be more risk-averse. Those who do back you are likely to be looking for higher returns. You will need to do your homework about the country or countries you are planning to expand into. What is the state of the economy? Is the legislative framework business-friendly? Is the currency stable, and how will you manage exchange risks?  Because of the numerous complicated issues involved, it is advisable for expansion abroad only to take place once you have an established position in one country. Success in your domestic market will give you the confidence to multiply it in other countries under different circumstances. Opening up several markets at once is highly complex and not recommended. 
It sounds as though expanding globally can bring a lot of benefits, but there is also a lot to think about. Is it a good idea for the startup to get local advice in the country they plan to expand into? 
René: Absolutely, and I would also say that it makes sense to get advice in Romania (or wherever the start-up's home country is). There are many technical issues to think about when expanding into new markets, and rather than try to understand everything, it is better to focus on your business and let the right experts support you with some of the practicalities. For example, there is a lot to think about in terms of tax, both in the country, you plan to operate in and also in the home country. It is very important to get tax right. Of course, the whole legal and regulatory framework is often totally different abroad. This has to be tackled from the beginning. 
Can you tell us a little more about the sort of tax issues a startup will need to deal with if it expands internationally?   
René: You will need to comply with reporting requirements in every country where you operate and will probably have several types of tax to pay in each. This will include not only corporate tax but also other taxes like VAT, local taxes, as well as salary taxes, and contributions if you hire staff. Moreover, if you, or members of your staff, work in more than one country, there are complex rules about where tax is paid. You will need to consider Transfer Pricing, the price for which goods and services are sold between related parties (like parts of the same business) because tax authorities have rules to prevent avoidance of taxation through the artificial transfer of profits to low tax jurisdictions. There are many legal considerations too, like how to set up in the new country, how to acquire an entity there, how to deal with Intellectual Property, and also how to exit if you need to. 
It all sounds very complicated. Isn't it better for a new business just to stay local? 
René: Not at all. You shall always try to tackle your entire addressable market, if possible. If you have a great business idea that works internationally, you should not be deterred by the administrative steps you need to take. In any case, many of these tax and legal considerations apply even if you only operate in one country. So believe in your idea, verify your idea with potential clients, and seek advice from any source you may have, so as to have a broad decision base for the exponential growth you likely aiming at!  
Meet René Schöb at How to Web Conference 2022! He is one of the keen mentors at Spotlight 2022, guiding founders to higher realms of business.
6
You may also like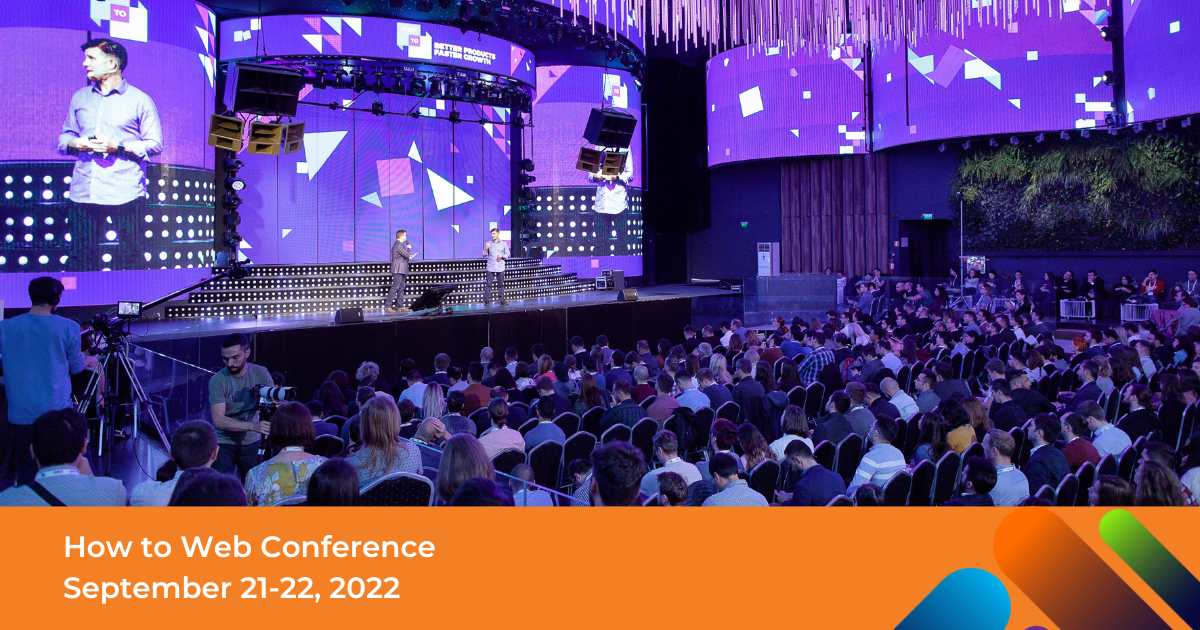 How can startups become sustainable and successful businesses? Is it better to focus on your local market or aim for wider territories? Find out more from René Schöb — Partner, Head of Tax & Legal at KPMG Romania: We hear a lot about startups these days, especially in the tech sector. And lots of young… Read more »
6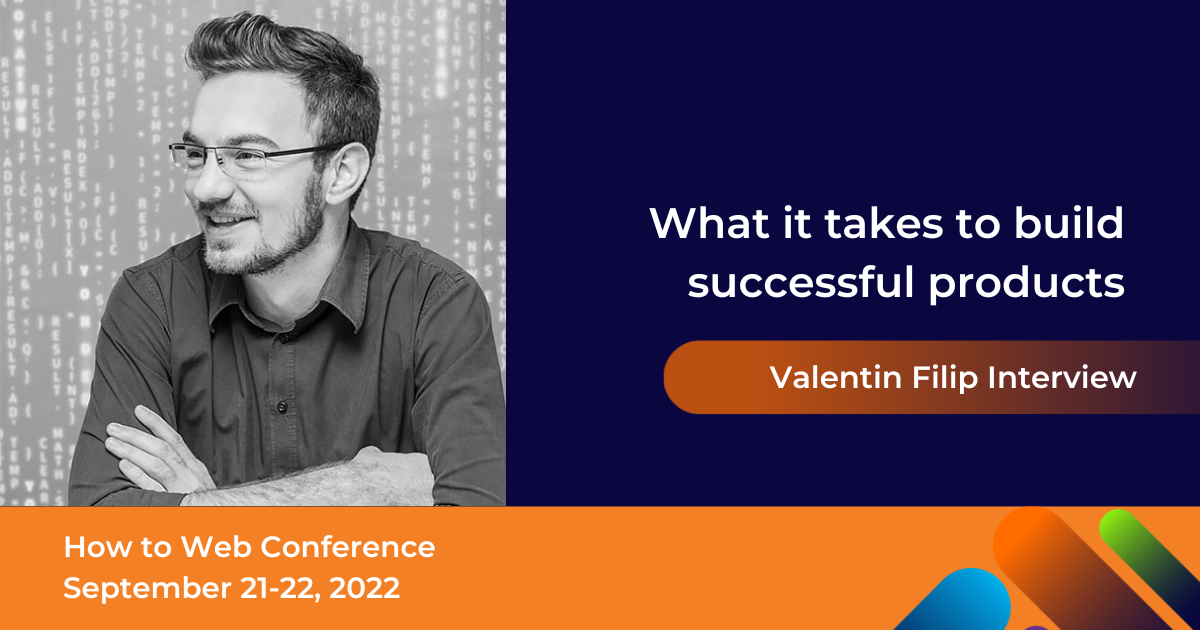 How can startups become sustainable and successful businesses? Is it better to focus on your local market or aim for wider territories? Find out more from René Schöb — Partner, Head of Tax & Legal at KPMG Romania: We hear a lot about startups these days, especially in the tech sector. And lots of young… Read more »
6