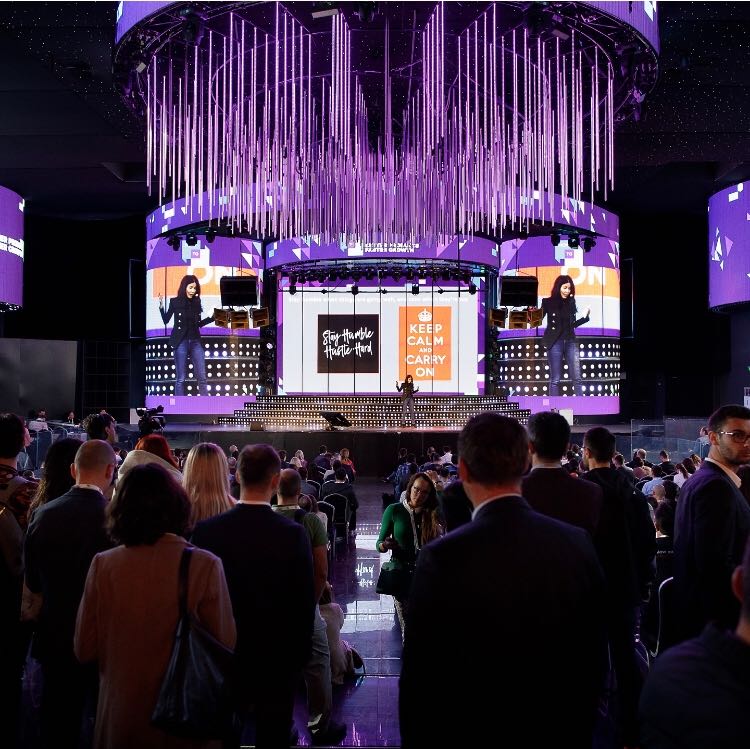 11 February, 2020
How to Web 2019: Year in Review
Dedicated to the development and scaling of digital products, How to Web brought together in 2019 over 1700 technology founders, product-builders, developers, online marketing specialists, innovators and investors with a clear purpose: Better Products + Faster Growth!
We give you here the lowdown on what How to Web meant in 2019:
Discover
There is everything from founders to product people. I feel like is my people. Everyone here is interested in building and creating things. (Bob Moesta – co-architect Jobs-to-be-Done theory and CEO The Re-Wired Group)
Started in 2010 as a conference for startups, we switched gears last year and dove more into how we can make better products and grow faster. To go deeper, we brought to Romania top product and growth experts and investors in order to help founders, product-builders, developers, online marketing specialists, innovators and investors find their product/market fit and scale globally.
Amongst the How to Web keynoters and speakers we had Sean Ellis (the man who first coined the "growth hacking" term, GrowthHackers.com), April Dunford (best seller author and positioning expert), Bob Moesta (the Jobs-to-be-Done co-architect), Michael Perry (Director of Product at Shopify), Luciana Lixandru (Partner at Accel), Sean Sheppard (GrowthX), Dan Toma (corporate innovation expert), Jon Bradford, Ondrej Bartos, Dave Collins, just to name a few of the amazing experts you got to meet.
From growth hacking to product positioning and from team culture to data-driven design, we had everything for everyone! You can check the event agenda here.
We also had the chance to get hands-on learning experiences from Sean Ellis, Sean Sheppard and Bob Moesta through 3 workshops (on Growth Hacking, Jobs-to-be-Done and Product/Market Fit) and 4 special Q&A sessions with Sean Ellis, April Dunford, Bob Moesta and Dan Toma.
Meet
If you're ever in Europe be sure to check out How to Web and drop by. You'll fall in love with it like I did. (Paolo Ertreo – Product Designer at Dropbox)
How to Web 2019 attendees had more networking opportunities than ever, whether it was through our office hours, VC in CEE (invitation only) and Community Builders or the other pre-events. On top of that, you could just wander by the expo area and see more 40 startups showing their products.
Over the 2 conference days, you could book 1-to-1 sessions with experts (including the speakers too) in developing products and growing businesses. See all the office hours that got over 270 business meetings registered.
Achieve
We kicked off 2019 with our Demo Nights events dedicated to building the Romanian startup ecosystem. We draw the line at the end of the year with 1000+ attendees in 10 editions, 120 startups and 50+ experts. Spoiler alert: one of the startups that registered to Demo Nights also won Startup Spotlight 2019.
Some of the happiness I am feeling right now I have kinda consumed in my mind envisioning that I will be here one day. (Mihai Gheza – co-founder and CEO Machinations, after winning Startup Spotlight 2019)
Early-stage startups applied to Startup Spotlight, the leading competition for startups in CEE. From hundreds of applicants, 20 semi-finalists startups had the chance to pitch their products in front of +50 jurors and get feedback from +40 mentors. At the end of the 2nd day, 7 finalists pitched on the main stage. This time around for the biggest prize ever awarded: Gapminder Venture Capital, TechAngels Romania and Roca X got together to invest €125K no-strings-attached funding to Best Startup winner.
"In Machinations you can push a button and get an instant result of the future", pitched Mihai Gheza – CEO and co-founder Machinations. And convinced the jury they deserve the Best Startup award and leave with the €125K no-strings-attached investment from Gapminder Venture Capital, TechAngels Romania and RocaX. Besides the big winner Machinations, the jury of Startup Spotlight selected 2 more startups. The Best Innovation award went to Neurolabs – automation through machine vision and the gamified job platform Jobful received the Best Pitch award.
More than 280 startups from 28 countries roamed the How to Web 2019 venue.
Following the Startup Spotlight competition, we went in December to Berlin with our friends from Techcelerator, Activize & Cluj Startups, Rubik Hub and Impact Hub that were quick to chime in and reach to startups and propose them to assemble the biggest Romanian presence so far at TechCrunch Disrupt Berlin 2019. 17 of the most promising startups in Romania showcased in the exhibition area (Startup Alley) of the conference on the second day of the conference. You can read more about the #TCDisrupt2019 experience here.
Aside from all that, during How to Web 2019 we also launched the Eastern Disruptors 2019 Report, which captures the transformation of the Central and Eastern European technological and digital landscape in the last years. From cheap outsource workforce to global disruptors, Eastern Europe engineers, now founders, have come a long way in the last 20 years, with €1bln in funding in 2019 and breakout successes like UiPath, Docplanner, Bolt and others.
Stats we promise to break in 2020
1700+ attendees from 28+ countries
280+ startups
270+ business meetings
10+ side events
7M+ online and media reach
Thank you to everyone who made this happen. You know who you are! Better. Faster. Stronger. That will be us in 2020!
Relive the best of How to Web 2019 on our YouTube channel and be on the lookout for updates regarding How to Web 2020 on our social media! Got some ideas about who and what you want to see this year on the How to Web stage? Join the conversation by dropping us an e-mail at [email protected]! See you soon!
0
You may also like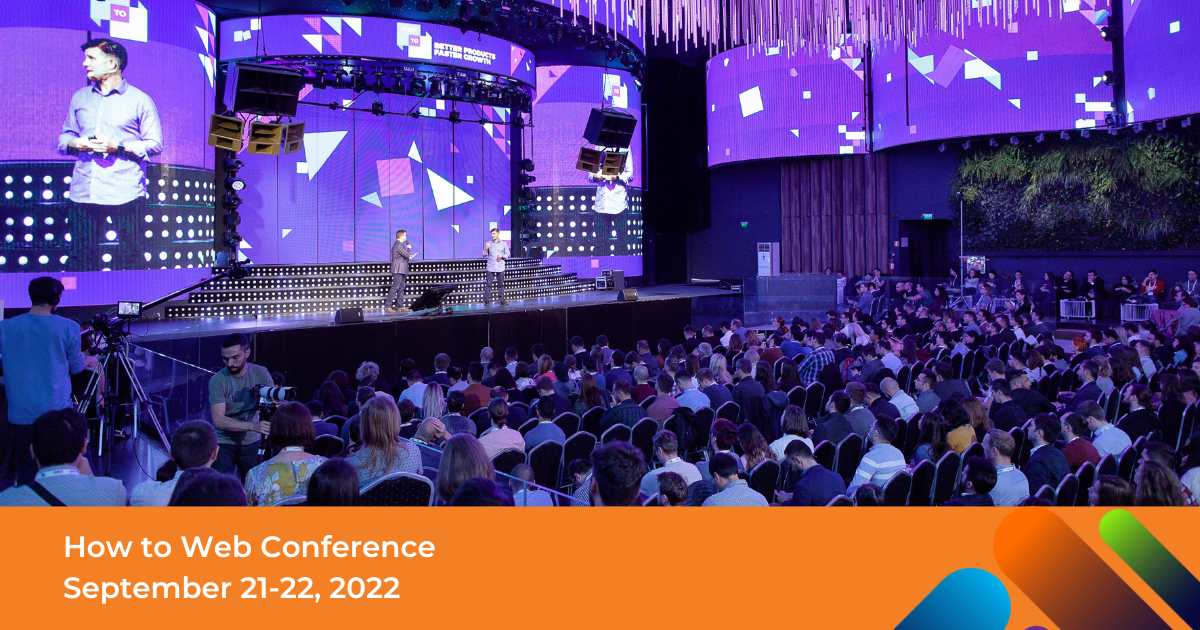 Dedicated to the development and scaling of digital products, How to Web brought together in 2019 over 1700 technology founders, product-builders, developers, online marketing specialists, innovators and investors with a clear purpose: Better Products + Faster Growth! We give you here the lowdown on what How to Web meant in 2019: Discover There is everything… Read more »
0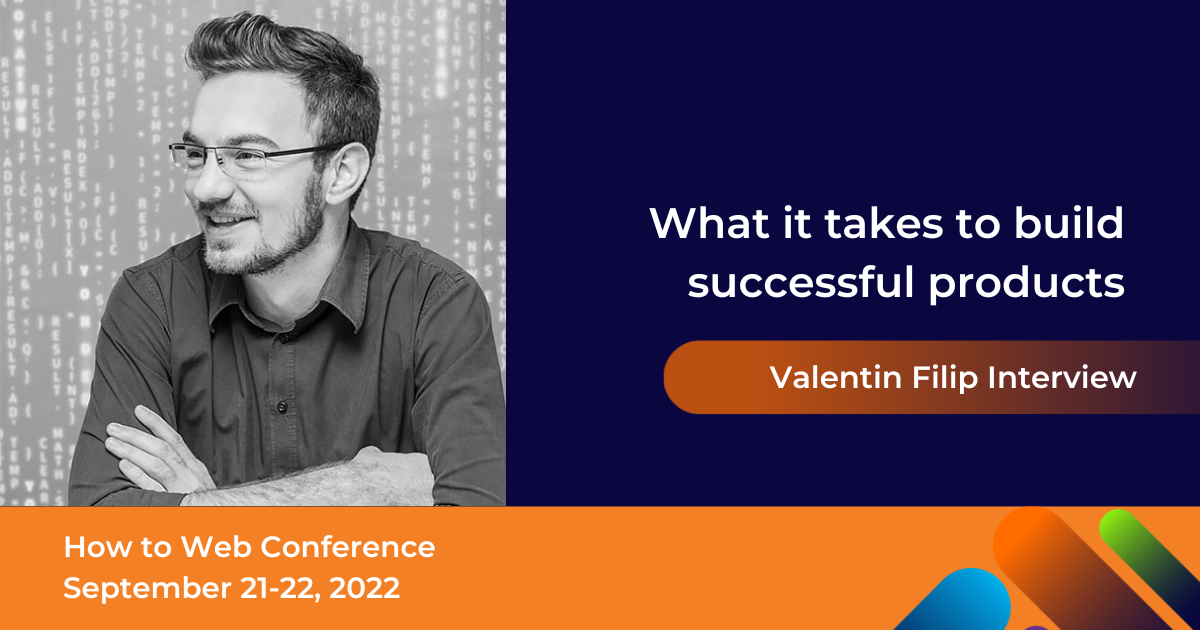 Dedicated to the development and scaling of digital products, How to Web brought together in 2019 over 1700 technology founders, product-builders, developers, online marketing specialists, innovators and investors with a clear purpose: Better Products + Faster Growth! We give you here the lowdown on what How to Web meant in 2019: Discover There is everything… Read more »
0