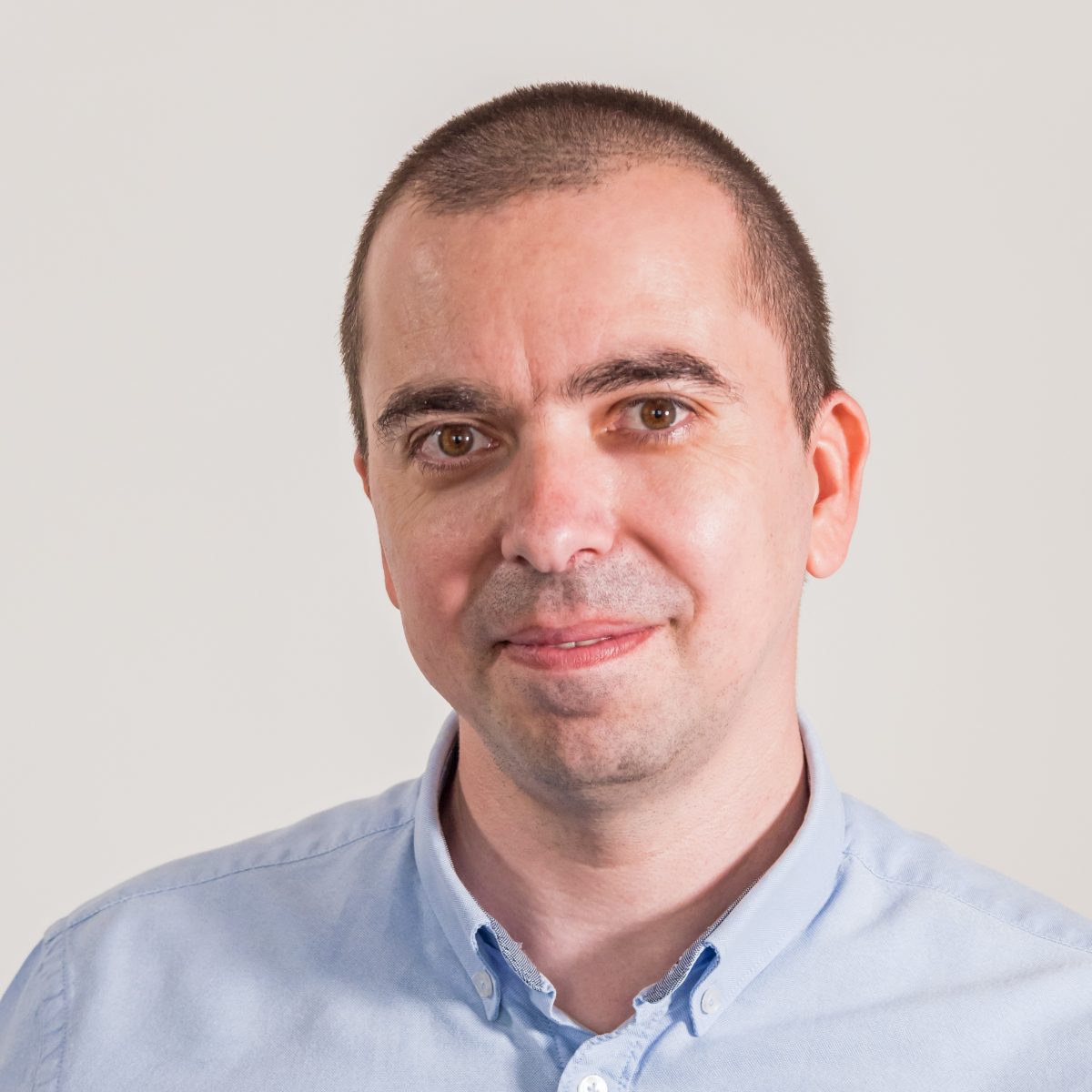 28 October, 2021
In the Spotlight | with Horia Velicu (BRD – Groupe Société Générale)
Horia Velicu is the Head of Innovation Lab at BRD, responsible for sustaining bank's innovation initiatives. He joined the company in 2003 and performed various roles in the financial markets perimeter.
As a former investment banking operations manager, in this innovation related role, Horia Velicu is exploring new kind of solutions and partnerships, with a focus on Artificial Intelligence, for all business lines of the bank.
He shared with us the innovation perspective, from a highly regulated company point of view, together with his expectations and estimation of future trends.
Register here for Spotlight Pitch Day, to see some of the most promising teams from Eastern Europe give all they've got in a live pitch battle for €350.000.
1. Is "innovation now more important than ever" a cliché or a reality? What are your thoughts on this?
I believe that innovation is now considered at many more levels than before. It is no longer just an ambition at a technical level, but more of a general attitude and, for some companies, including ours, one of the core values.
2. How would you describe the role of innovation within BRD – Groupe Société Générale? What are the company's innovation goals for the local market in the medium term?
The role of innovation within BRD is based on two main activities: fostering cooperation with the startup ecosystem through incubators, scholarships, partnerships and second, prototype various innovative solutions for the banks challenges. The prototypes could be developed internally, but most of the time are a product of the cooperation mentioned before. Once a prototype is considered viable it transforms into a fully fledged project which goes through the same steps as any other project, so you could say we act mostly as an open door to the bank solution architecture and internal culture.
3. What do you think is the role of the corporate sector in innovation, and how do you see the startup environment complementing this role?
There are many roles in which the corporate sector can develop or sustain innovation. They can financially support the ecosystem, beginning with high-school robotic competitions or startup incubators for students and ending with internships or scholarships for applied research.
But, at the end of the day, in order for innovation to take place, it needs a product or a new service to be born, and this is I believe the most important role, in facilitating access to clients or becoming a client of such innovative solutions.
Startups, of course, need to keep their promise and deliver the new competitive edge.
4. What do you think are some fundamental particularities that banks could do more of, to better nurture a culture of innovation?
Banks are slowly becoming platforms on which various startups can build and deliver their products. In this process, the internal culture needs to think more in a three-party way, not just the usual: the bank and the client, but also including the innovation ecosystem, which may facilitate the interactions between the two.
The same applies for internal or external open innovation and it is more and more often than we see staff involved in solving challenges in a different department than their own.
5. What do you think are the areas in which "digital" still clashes with the current world of banks and might still be a challenge for the near future?
I would not say it clashes, it is more of an ongoing negotiation. Of course, there are many aspects of "digital" that are being adopted by banks at a slower pace than other industries: for example cloud, blockchain, to name a few. The challenges are more related to the regulation surrounding the banking domain, which is still critical for the safety of this business.
6. Do you think that in the medium term, the pace of digital adoption will be accelerated in the banking industry?
Yes, I am convinced that the pace will increase exponentially, as the culture is changing and even the banking system as a whole is transitioning from a more conservative business to a more risk taking attitude, in terms of technology. All these trends are being supported by the central banks at European or national level through new regulatory frameworks allowing and encouraging this new type of permeability.
7. You work with Machine Learning models that are able to bring innovation. Could you share with us what is the potential you see in this approach?
I believe that all technologies, including Machine Learning, should have a primary use in the creation of value for society. This can come in various forms: could be time efficiency gains, for example: call center conversations, checking legal documents, investigating alerts, or could be in the form of better access to resources, for example, search engines for information or credit scoring and proper timing for financing.
8. What skills do you think are needed in order to be an innovator, both as a corporate manager and as a startup founder?
As a corporate manager you need a very good understanding of the business domain where you operate. I am talking about main services, pain points, regulation, competition, etc. Second you need to be very comfortable with the new technologies, in order to be able to assess their potential.
Last but not least, you need to be able to negotiate various administrative blocking points as this could be one of the delaying factors in this kind of initiatives. As a startup founder, I believe you need to be a risk taker first and foremost, and to have an extreme level of empathy for your clients. If you really solve a real problem in an efficient manner then success will come.
Register now for Spotlight Pitch Day!
0
You may also like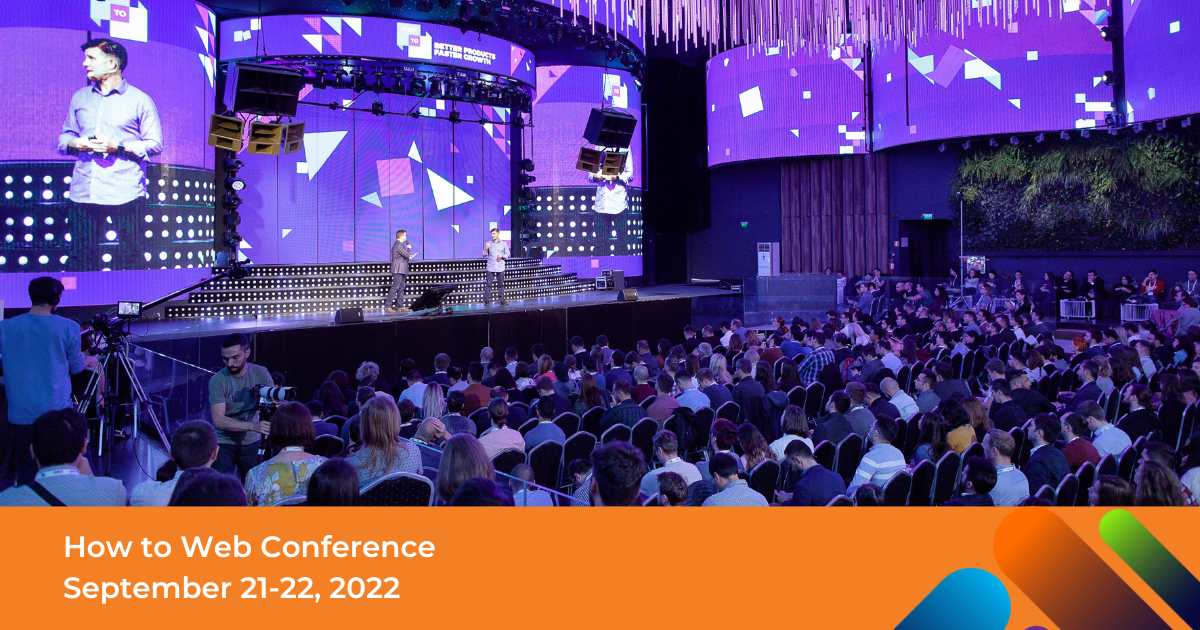 Horia Velicu is the Head of Innovation Lab at BRD, responsible for sustaining bank's innovation initiatives. He joined the company in 2003 and performed various roles in the financial markets perimeter. As a former investment banking operations manager, in this innovation related role, Horia Velicu is exploring new kind of solutions and partnerships, with a… Read more »
0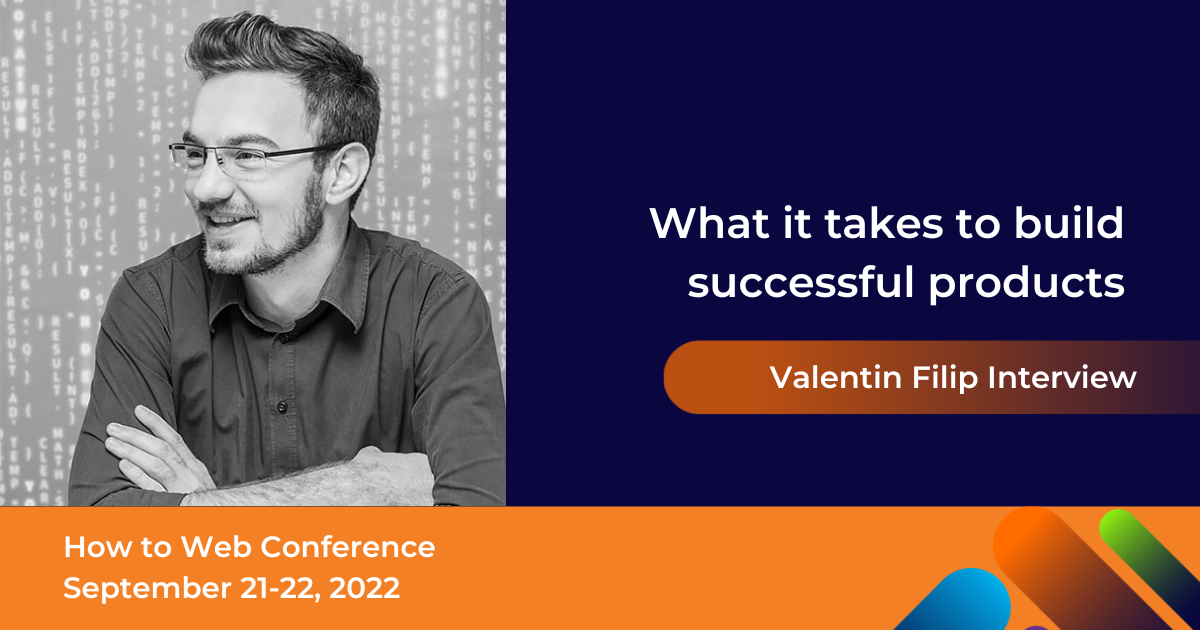 Horia Velicu is the Head of Innovation Lab at BRD, responsible for sustaining bank's innovation initiatives. He joined the company in 2003 and performed various roles in the financial markets perimeter. As a former investment banking operations manager, in this innovation related role, Horia Velicu is exploring new kind of solutions and partnerships, with a… Read more »
0