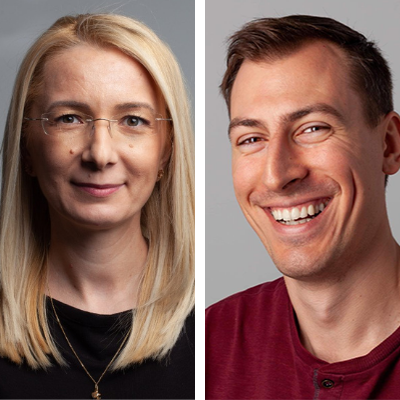 5 November, 2021
In the Spotlight | with Lavinia Neagoe and Daniel Rizea (Fitbit)
Lavinia Neagoe is a Senior Engineering Manager & Bucharest Technology Site Lead at Fitbit, with 15 years of experience in leading global engineering teams. Her mission is to drive excellence in building new technology for businesses and customers. 
The ultimate goal is to impact people's lives in a positive way through technology and innovation. Lavinia is also an active member of the business community, driving education initiatives and bringing in her passion for technology at a very early age.
She told us what are the essential skills for a successful intrapreneur, what are the current intrapreneurship programs inside Fitbit and what are the future plans for the Fitbit Bucharest office.
Register here for Spotlight Pitch Day, to see some of the most promising teams from Eastern Europe give all they've got in a live pitch battle for €350.000.
While Lavinia shared with us what makes a good intrapreneur, Daniel Rizea revealed some relevant recommendations that organizations can apply to nurture intrapreneurship & innovation, as well as other important aspects about the roadmap of the innovation process.
Daniel Rizea is a Senior Engineering Manager at Fitbit. He is managing 5 teams with 70+ engineers that deliver the next generation of features and platforms for the Fitbit ecosystem. He joined the Fitbit family through the Vector watch acquisition.
Lavinia Neagoe and Daniel Rizea are among the mentors of Spotlight 2021.
We invite you to read below further insights from Daniel Rizea and Lavinia Neagoe:
1. What do you think are some myths or misunderstood aspects around intrapreneurship?
Daniel Rizea: The first myth is that it takes a lot of time to have an impact in a big company through intrapreneurship.  
Now it depends, if you look at how much time it takes to get an MVP out the door, yes, it will take longer in a big company as in a startup for obvious reasons. In a big company you may already have 100K or millions of users and you have to be careful when you are shipping something, as opposed to a startup where you can be in stealth mode and have all the flexibility.  
Now there are also some advantages, even if it takes you longer to build the MVP the road to massive scale and adoption it faster in a big company because you are leveraging all of the infrastructure available. In a startup, after the MVP is built then comes the actual challenges: user adoption and scale. 
If we look at the two, the timeline to having a big impact and making a difference can be similar, with different phases taking different amounts of time.
2. Everybody talks about intrapreneurship as the new wave of corporate innovation. Is it right to assume that startups will play a significant role in this? Or would you say innovation in big companies should primarily be nurtured internally? 
Daniel Rizea: I think it should be a mix of both. Big companies can accelerate innovation through encouraging internal ideas but also through bringing a fresh new perspective with acquisitions. 
For a company to stay ahead, I think it needs both and should be on the watch and nurture great ideas from inside the company but also be on the lookout for opportunities that are already in the market and can bring an important competitive advantage. An acquisition, for example, can accelerate a company to enter a new market and leverage the skills and products that the startup has built. 
This was the example with Fitbit, Vectorwatch and Pebble. Fitbit wanted to be a player in the smartwatch space and with the acquisition of Vectorwatch and Pebble entered the smartwatch market 1.5 years later with Ionic.  
3. From your observations, how do startups usually start building their product teams? Can you criticize the process? What would you generally advise to improve?
Daniel Rizea: Usually I have seen a lot of technical founders that start building products. Depending on what the startup is about this can be good or bad, but the first advice is to deeply understand the user problem.   
If you are building a new OS or something very technical, then it can be more easy. The team also has some product knowledge and they know what needs to be built and what is missing from the marketplace.
But if you are building a consumer product, and nobody from the team has previous experience with consumer products, then the team may not know what to build or how consumers will react to it:
Hire/get somebody that has experience in that niche, and talk to customers  or
Develop that experience inside the team and talk to customers
The most important thing is, talking to customers and making sure the team is building the right product, otherwise after 1 year you end up with a product that works perfectly, state of the art from a technical perspective, that nobody wants. It happened to me also in a previous startup.  
4. How do you think a high-performing product team is ideally structured? What do you imagine the future of product teams will look like?
Daniel Rizea: As high level guidelines I think a product team should be agile and set up for fast experimentation and iteration. It should have all the necessary functions and skills in the team (so it does not depend on other teams for being successful and fast).
Now it depends on the team and what the team is building. I can present a bit how we have things at Fitbit for teams that are building software experiences. 
Usually a team is made out of: a product manager, and engineering manager, design and UX, engineers and QA.  Depending on the scope of the team and area of ownership research and data scientist may also be part of the team. The team has all the functions needed to deliver great value to users and to iterate fast. 
5. Are there some intrapreneurship good case practices in Eastern European context?
Lavinia Neagoe: There are several great practices fostering intrapreneurship in the region. The first practice that I've seen is the Incubator model. Teams will usually come up with business ideas through time and many companies have created incubator programs, giving teams the time and space to validate and build their ideas. In this model, the team pitches their idea to an executive, they get funding for it, and, if the MVP delivers, the team is relieved from their day-to-day responsibilities to be able to work on the funded project.
Fitbit has some great examples of this: the kids line of products and the mobile games platform. We had engineers or product managers coming with these ideas, putting a small proof of concept together and obtaining the funding to turn this idea into a user facing product.
6. How does the decision-making process work within a product team? What are the needed skills? 
Lavinia Neagoe: A product team is always faced with making tough decisions. My advice is to find a balance between the number of people involved, the amount of information gathered and time allocated to make the decision.
First of all, understanding when it's really important to make a decision, it's an extraordinary skill. Of course, knowing your product, your users, your competition, will definitely help in determining the criticality within the moment, yet this skill gets sharper with time and exposure.
Questions that you can ask yourself: Is this reversible? What is the timeframe for it? What is the most important criteria and their weight for making the decision? What are my blind spots?
It's very important to understand what you gain by making the decision, but also the opportunities that you lose and the impact if a decision is not made on time. An analytical and opportunistic mindset is needed for this.
The multitude and diversity of perspectives, can bring-in data and information that one person might not have thought of by themselves. Depending on your products' target audience, make sure you have a good knowledge and representation of it in your decision making forum.
The process of gathering information and data points may take a while and, having someone on the team, ideally the product manager (who knows the vision and the market), making the final call and willing to take the risk is also key.
Register now for Spotlight Pitch Day!
As a closing note, the Fitbit team has prepared for you a Google Challenge. Solve this binary code and find out what's there for you. Good luck!
01100110 01101001 01101110 01100100 00101110 01100110 01101111 01101111 00101111 01100110 01101001 01110100 01100010 01101001 01110100
0
You may also like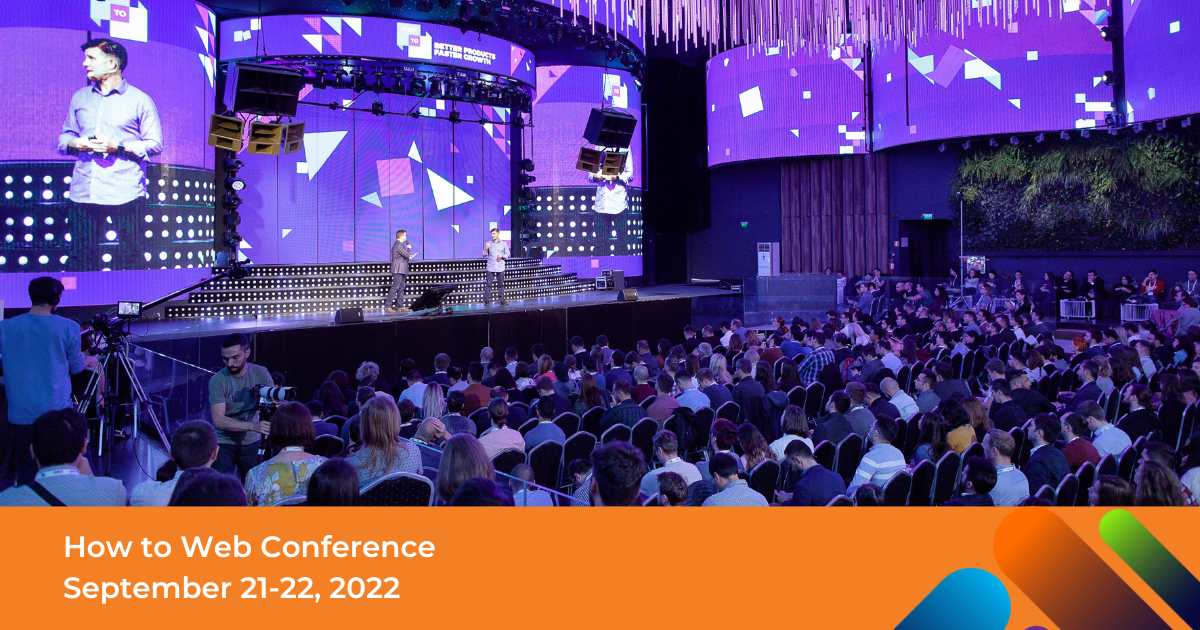 Lavinia Neagoe is a Senior Engineering Manager & Bucharest Technology Site Lead at Fitbit, with 15 years of experience in leading global engineering teams. Her mission is to drive excellence in building new technology for businesses and customers.  The ultimate goal is to impact people's lives in a positive way through technology and innovation. Lavinia… Read more »
0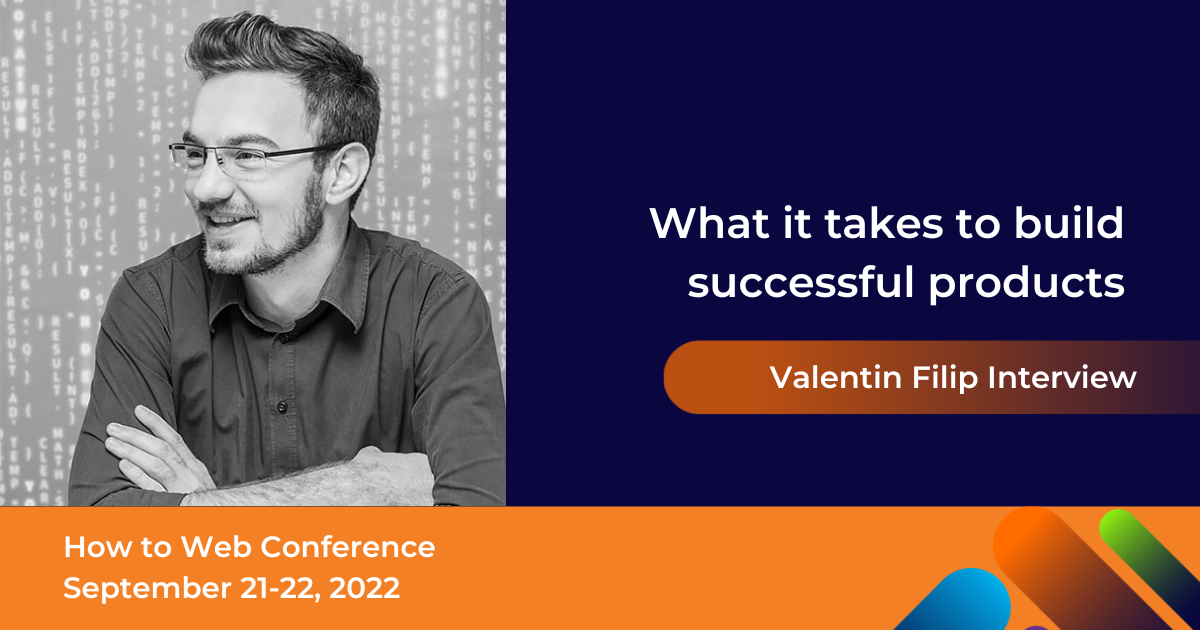 Lavinia Neagoe is a Senior Engineering Manager & Bucharest Technology Site Lead at Fitbit, with 15 years of experience in leading global engineering teams. Her mission is to drive excellence in building new technology for businesses and customers.  The ultimate goal is to impact people's lives in a positive way through technology and innovation. Lavinia… Read more »
0