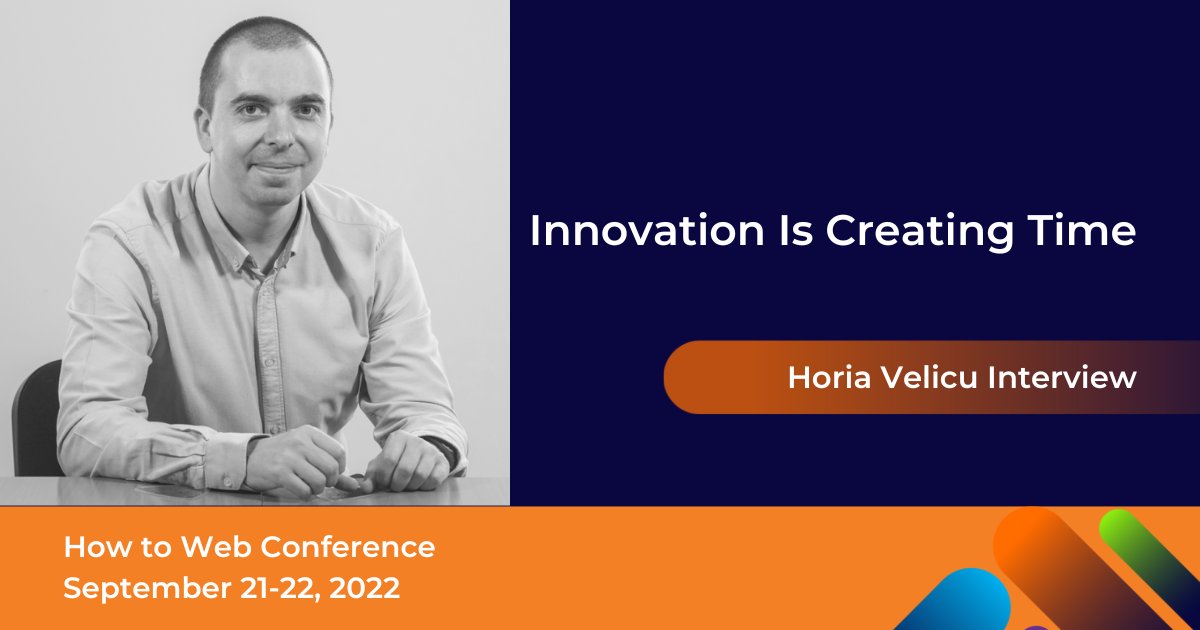 6 September, 2022
Innovation is creating time — in an interview with Horia Velicu
Do you want to get behind the scenes of innovation and get a glimpse at what the major companies are currently doing? We've had a chat with Horia Velicu, Head of Innovation Lab
at BRD – Groupe Société Générale, and found out how innovation is best fostered in this fast-paced era, what opportunities startup founders should seize, and many more:
1. We are entering an era where innovation is no longer a futuristic term, but a vital enabler of our daily lives. What are the most successful innovations that meet your clients' needs and behaviors so far? 
I would say there are two main directions: personalization and comfort. I remember a saying that basically most startups and innovative solutions are actually creating time. If the client gets faster to the products he wants, with as few offerings of products she or he is not interested in then the satisfaction increases. Also, if the transaction channel is the one she or he prefers, such as completely remote for some, then again we save time. We are doing all the above with the help of Artificial Intelligence models and an innovative platform for digital sales based on the startup ecosystem.
2. BRD – Groupe Société Générale is strongly in touch with the startup ecosystem through dedicated programs. Can you tell us more about them and their role in fostering innovation?
BRD is giving consistent support to programs dedicated to tech startups aiming to help young entrepreneurs transform their ideas into functional businesses. Projects that encourage tech-creativity and innovation, as well as other BRD-supported initiatives that create real value among young people, represent a partnership for development in which we have embarked for the long term. We support innovation and entrepreneurship and we contribute to these programs with mentorship, networking facilitation, and matchmaking for startups with potential. 
3. The payments sector has seen rapid change in recent years due to technological advancements — blockchain, AI, video tech, and even the emergence of BaaS (banking as a service) are continuously contributing to this digital revolution. Where do you focus most of your digitalization?
We are definitely focused on deploying more AI models, including video tech, aiming to better serve our clients, either by personalizing the product offer, the price, the channel, and in the end the whole relationship with the bank. Blockchain is yet a little too far from a regulation point of view, while BaaS remains a constant exploration but still emergent in the Romanian banking system.
4. And because innovation is not only about tech — how does customer behavior influence your endeavors and how do you best stay in touch with their needs?
As I said earlier, perhaps the most important benefit of innovation is to save time for our customers. In fact, this whole enterprise of modernizing and innovating the way in which we create and offer our products and services is centered around customers' desire for more comfort and convenience. 
As it appears now, the future of banking will be a combination of digital with a human presence. Even if they increasingly want certain services to be offered through digital channels, customers still need human interaction for more sophisticated services, for advice. In all circumstances, we'll be right where the customer needs us.  
5. As Head of Innovation Lab, you have been part of programs and accelerators, where you keep close contact with startups. What do you admire most about the startup mindset?
There are several things, first and foremost — the courage. I am always inspired by the high conviction that they can change the status quo and, by doing that, advance the quality of life for their future customers. Second, the perseverance, I have seen many cases of entrepreneurs who found success on their third or fourth attempt, and so very rarely from their first try. Last but not least I admire their flexibility. There are many times they have to pivot from the original solution or their approaches to sales or monetization, for example.
6. What about a piece of advice for startup founders?
Build and maintain a strong team, co-create the product with the clients, and don't give up ☺!
Meet Horia Velicu at How to Web Conference 2022! He will be present at Spotlight, giving quality pieces of advice to founders and their innovation purposes.
1
You may also like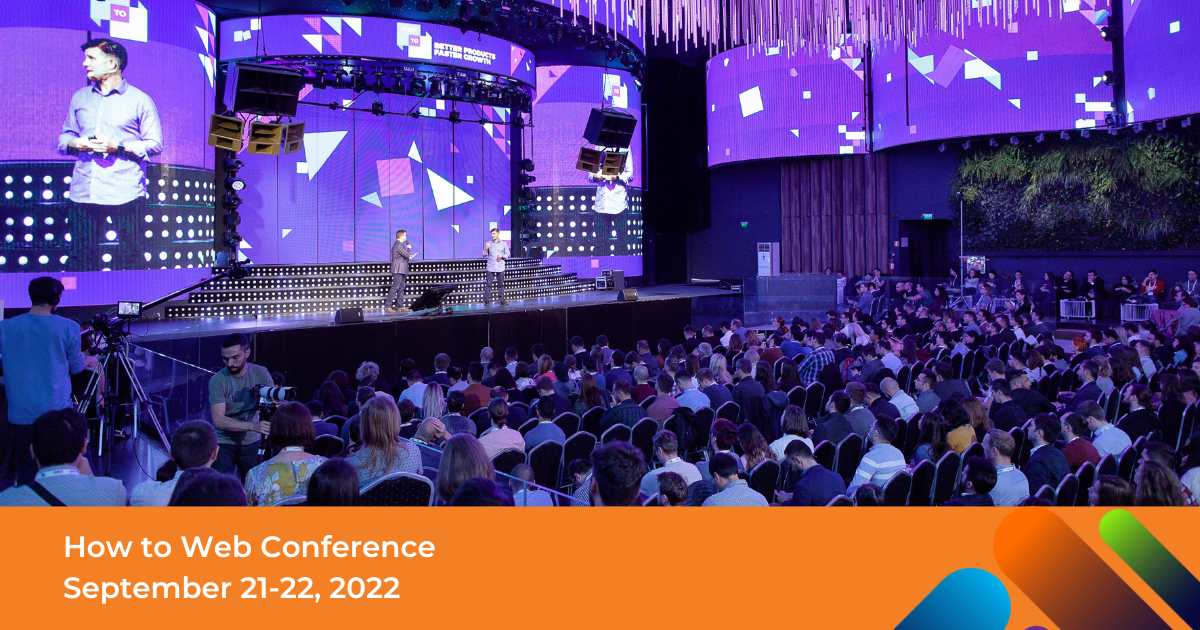 Do you want to get behind the scenes of innovation and get a glimpse at what the major companies are currently doing? We've had a chat with Horia Velicu, Head of Innovation Lab at BRD – Groupe Société Générale, and found out how innovation is best fostered in this fast-paced era, what opportunities startup founders… Read more »
1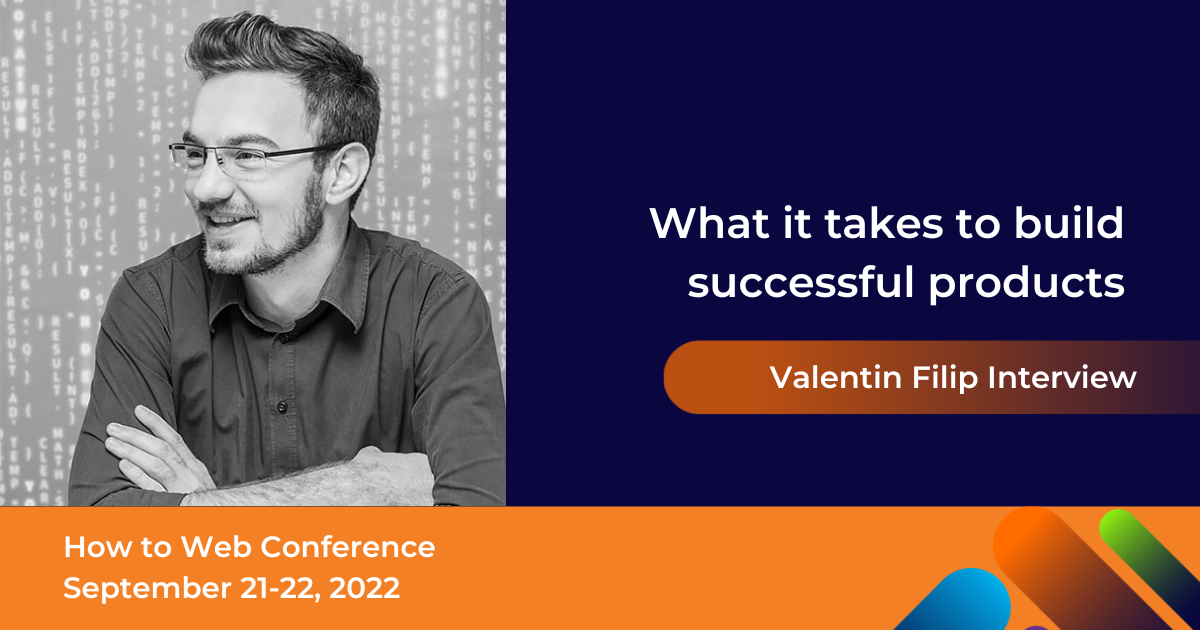 Do you want to get behind the scenes of innovation and get a glimpse at what the major companies are currently doing? We've had a chat with Horia Velicu, Head of Innovation Lab at BRD – Groupe Société Générale, and found out how innovation is best fostered in this fast-paced era, what opportunities startup founders… Read more »
1