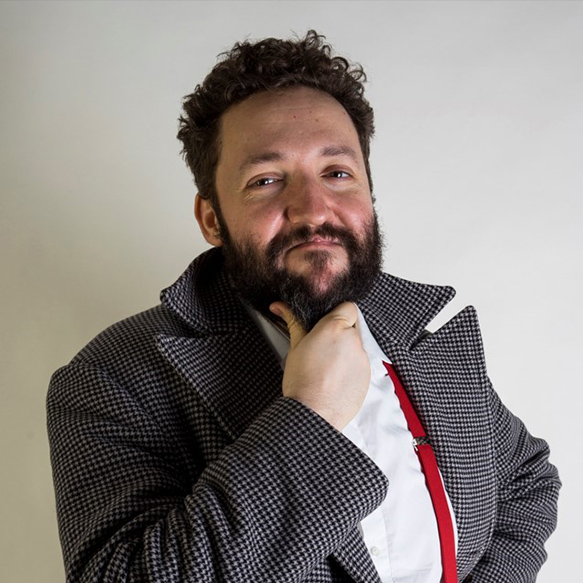 17 October, 2019
5 Questions with Bogdan Lucaciu (Adore Me): team management, growth and technology in the fashion industry
Bogdan Lucaciu has been an entrepreneur for his entire adult life, a journey that started back in 2003 at System & Network Solutions (SNS), a company specialized in programming and network administration.
Five years later, Bogdan started a software development company, Sinapticode, as an SNS spin-off. In 2013, he merged Sinapticode into Adore Me, a company that challenges the status-quo of the lingerie market. He initially acted as a technology advisor for it, but things evolved and he merged his engineering team and joined as Adore Me's CTO.
Bogdan is currently in charge of a tech team of 50+ people, striving to achieve a democratic way of working. He's "into org design, engagement, open-source, building disruptive products, and shipping awesome software".
Q1: Being in charge of a tech team of 50+ people is challenging. Can you share your strategy with other entrepreneurs?
My big strategy is making myself unnecessary. Mentoring, coaching, supporting, empowering people to self-manage and self-regulate. Investing a lot in personal development and growth. Learning by doing.
When I feel my presence is important (for a decision, meeting or task), I try to switch into architect mode: what can we change in the organisation so people can figure things out and make the right decisions without me?. Sometimes the answer is simple: nothing. Different people have different strategies. So it helps to be humble and not be very attached to my solutions.
For more practical things: we have multidisciplinary autonomous scrum teams, communities of practice to align on good practices, task forces for special cross-team projects, OKRs for goal setting.
Q2: In Inc.'s 5000 Fastest-Growing Companies Top Adore Me was the 2nd fastest growing retailer in the US and the 2nd fastest growing company in NYC (in 2015). What had the most significant impact on your growth?
Lingerie, as an industry, is really difficult (long lead time, complicated manufacturing etc, inventory risks, hard to sell online), so the market was really underserved.
We are obsessed about facts and data, run tons of experiments, measure everything, and decisions are performance driven. We don't conform to recipes and tend to reinvent a lot of traditional operations (from fashion design to distribution and technology). We are a bit insane in our goals and rarely trust someone that claims something is impossible. And we have each other's back which gives us courage to go big.
Q3: How do you manage failure?
We're supposed to learn from failures, right? Post-mortems, lessons learned, the works. I have to admit, it's hard to accept failure, especially when people suffer. To move to a growth, learning mindset you need a lot of emotional support from your peers. Trust, psychological safety, lack of blaming and judging will focus people on learning instead of defending their actions or avoiding accountability. This is not easy. As a leader, I always try to be vulnerable and open up about my failures, mistakes, shortcomings, so others can feel safe to do the same.
Q4: What`s next for Adore Me?
Fashion is the second most polluting industry after oil. Fast fashion invites consumers to buy lots of things they don't need that will end up on a landfill somewhere after being worn once or twice. This is a tough reality to accept. Why do we walk in the office every morning? What's the purpose of it all? Will we be part of the problem or part of the solution? We have a strong intention to disrupt the fashion industry, make it more sustainable and inclusive, and play a meaningful role for the future generations.
Q5: Name one technology trend within your industry that cannot be ignored.
AI as commodity. Moving from data scientists doing complex modelling on complicated tech stacks to doing a prediction in a few minutes. We already see more and more specialised tools (marketing mostly) embedding a lot of ML in core features. I imagine we'll see a lot of trends in operationalising machine learning in day-to-day tools and decisions (demand forecast, funnel optimisation, anomaly detection, etc).
Want to learn more about team management? Meet him at the How to Web Conference 2019 on the 30th & 31st of October! Get your ticket here: https://2022.howtoweb.co/buy-tickets/.
0
You may also like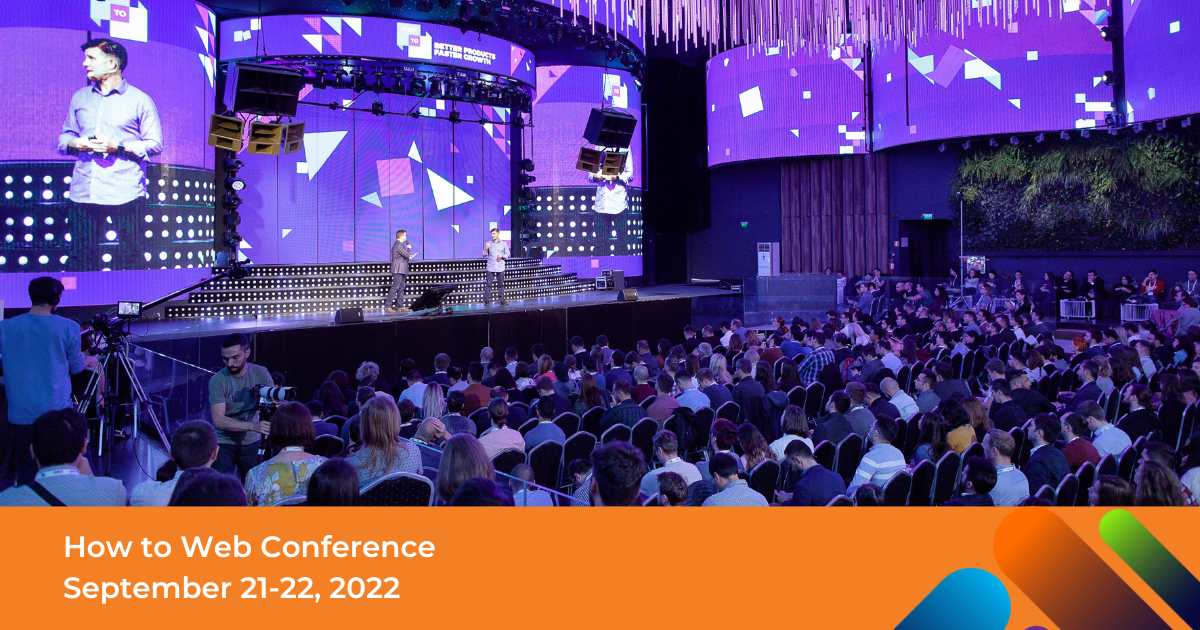 Bogdan Lucaciu has been an entrepreneur for his entire adult life, a journey that started back in 2003 at System & Network Solutions (SNS), a company specialized in programming and network administration. Five years later, Bogdan started a software development company, Sinapticode, as an SNS spin-off. In 2013, he merged Sinapticode into Adore Me, a… Read more »
0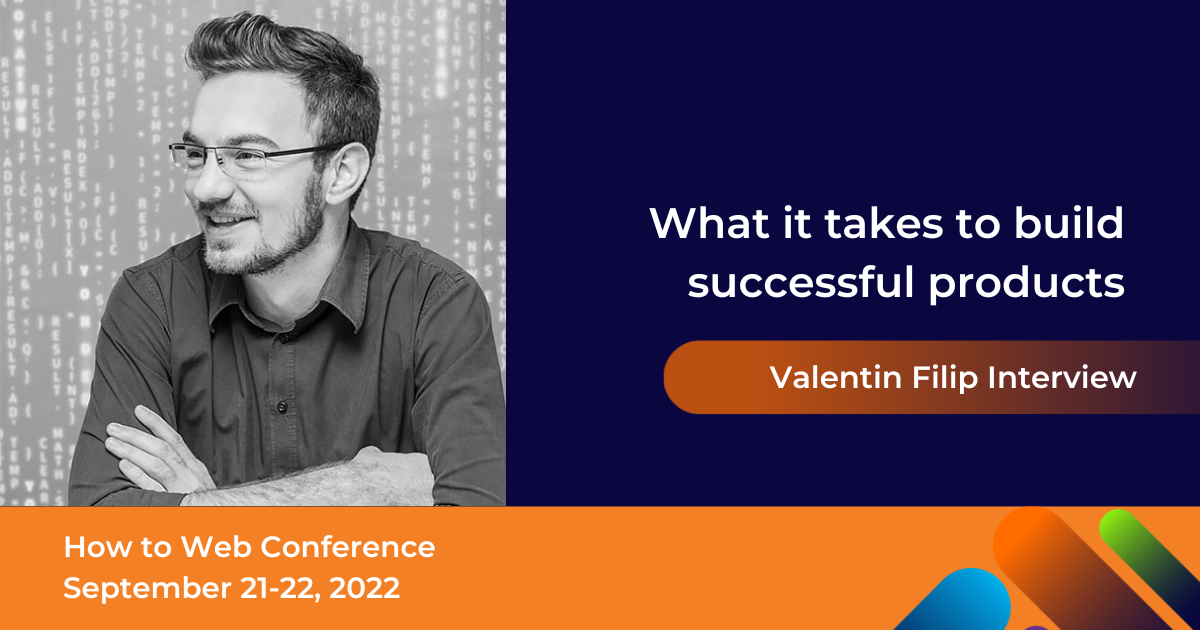 Bogdan Lucaciu has been an entrepreneur for his entire adult life, a journey that started back in 2003 at System & Network Solutions (SNS), a company specialized in programming and network administration. Five years later, Bogdan started a software development company, Sinapticode, as an SNS spin-off. In 2013, he merged Sinapticode into Adore Me, a… Read more »
0