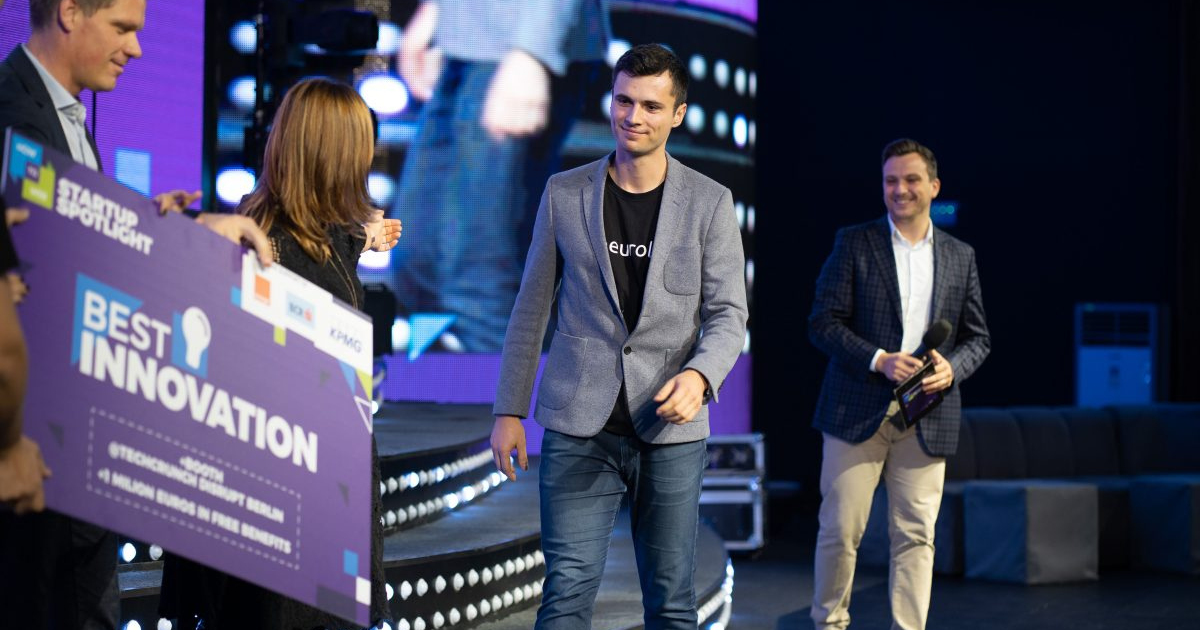 9 June, 2022
Startups — It's Time to Enter the Spotlight
Spotlight is How to Web's startup program and competition with a history of 10 years in propelling innovative startups to success. With a full-fledged experience, encompassing the necessities of a startup, the program includes access to top-notch mentoring and matchmaking, pitch practice, meeting with seasoned investors, the opportunity to showcase your startup in front of 1,500+ conference attendees and the highlight of the competition — pitching on stage, for the grand investment prize, if you're among the ambitious finalists.
Briefly ?
A major opportunity for startups looking to grow
Spotlight is a major opportunity for startups to build momentum and connect with a niched, interested audience. We'd love to meet tech teams that are past the idea stage, no older than 5 years, with up to 1M EUR in funding raised, looking to sharpen their next steps in their high-growth trajectory, and raise pre-seed/seed stage capital. 
Getting your startup off the ground and next to that round of investment requires a well-defined set of activities, and here you'll find them all in one. 
As a selected team, you'll also be part of the conference, so you can focus on getting the most out of your experience. Here's a 360° overview of what this might look like for you:
⭐ Showcase in front of an innovation-thirsty audience
As part of the How to Web Conference 2022, Spotlight will be at the center of innovation, so you can connect with the broader ecosystem and, as a selected team, you'll benefit from the extra media exposure.  Showcase your business at your dedicated startup booth, and get recognized by over 1,500 attendees, all curious about the next breakthrough in tech. Dare to impress them!
⭐ Pick the brains of 100+ top-notch mentors in 1:1 meetings
Your entrepreneurial journey can be leveled up with the help of seasoned experts, that have a trained eye for all things product & growth-related, building teams, GTM strategies and sharp pitches. Eden Bidani, Founder & Head of Copy at Green Light Copy, Mike Korba, CCO at user.com, Monica Obogeanu, Startups Program Manager at Orange România, Dan Oros, Head of Marketing at Google for Startups, Ioana Teleanu, UX Manager at UiPath, Horia Velicu, Head of Innovation Labs at BRD – Groupe Société Générale or Alexandra Lung, Chief Product Officer at Uptime are just a few examples of the pros that will be by your side in fine-tuning your startup.
⭐ Get candid feedback from top European investors & VCs
What are investors really looking for in a startup? With dedicated investors' hours within the program, you can get the chance to view your product through their lens and optimize your unique value proposition. Discuss your startup with key European investors such as Ondrej Bartos, General Manager at Credo Ventures, Dan Lupu, Partner at Earlybird Ventures, Enis Hulli, General Partner at 500 Startups, Bogdan Axinia, Managing Director at eMag Ventures, or Mick Halsband, Founding Partner at Lunar Ventures.
Get practical feedback, validation and new ideas from these discussions and ultimately paint a better picture of what your startup needs for your next move.
Top European & CEE funds will also be present: Seedcamp, Eleven Ventures, Speedinvest, Catalyst Romania, GapMinder Venture Partners, BrightCap Ventures, Simple Capital, Techcelerator, Sparking Capital, TechAngels, SeedBlink, V7 Capital.
⭐ Pitch on stage for the grand prize
And the ultimate validation — the grand investment prize. It is still a surprise, but we can tell you that last year it rose up to 350K EUR. ?
The most competitive startups in the program enter the final step, the competition for the investment prize. The startup with the most innovative idea, scalable product and the sharpest pitch, will go home with a greater future in mind.
The program's rundown
Applications for Spotlight 2022 have opened on June 7 and there are 4 stages of the program to keep in mind:
The application process | June 7 – September 1
The application session – early-stage tech startups can apply for Spotlight on the dedicated page.
The selection process | September 1 – September 20
40 startups will be selected to enter the matchmaking program based on their innovation and potential. 
The semifinals | September 21- September 22
20 startups will be selected to enter the pitch competition on How to Web 2022's stage (they will be announced prior to this, on September 14).
The Grand Finale | September 22
The best 6 startups will enter the final competition in the race for the grand prize. They will pitch on the main conference stage, in front of the entire audience.
Also, this is an opportunity to share the stage with some of our rockstar speakers, such as Matt Lerner at Startup Core Strengths, Hristo Borisov, CEO at Payhawk Cathy White, Director at CEW Communications or George Lemnaru, CEO at Green Horse Games.
Get inspired by Spotlight rockstars
With 10 editions so far and hundreds of startups having experienced the Spotlight, we're proud to witness continuous growth from some of our past attendees — now rockstars. To give you an extra flavor, our Alumni from the last 3 editions raised around 25M USD in funding to date. 
Get inspired by previous finalists and winners:
The overall experience and feeling that you can get from an in-person startup competition are unbeatable. Don't take our word for it, find out from Mihai Gheza from Machinations — the winner of our latest in-person Spotlight edition:
"I know that we have become accustomed to the remote era and even doing pitches online. But just try to go on stage and pitch in front of hundreds of people, and see how that feels."
Are you up to a life-changing experience? Let's see you in the Spotlight ? https://2022.howtoweb.co/spotlight/
The How to Web 2022 experience is created in partnership with Google for Startups, Mastercard Romania, BRD – Groupe Société Générale and Orange Romania, and with the support of eMag.
3
You may also like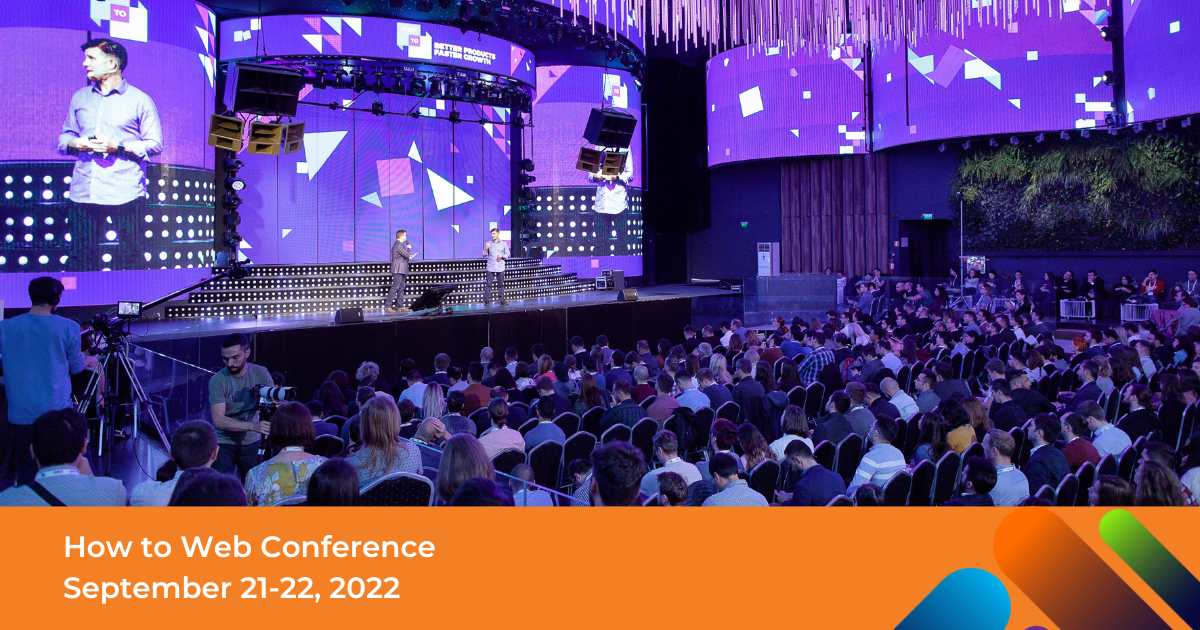 Spotlight is How to Web's startup program and competition with a history of 10 years in propelling innovative startups to success. With a full-fledged experience, encompassing the necessities of a startup, the program includes access to top-notch mentoring and matchmaking, pitch practice, meeting with seasoned investors, the opportunity to showcase your startup in front of… Read more »
3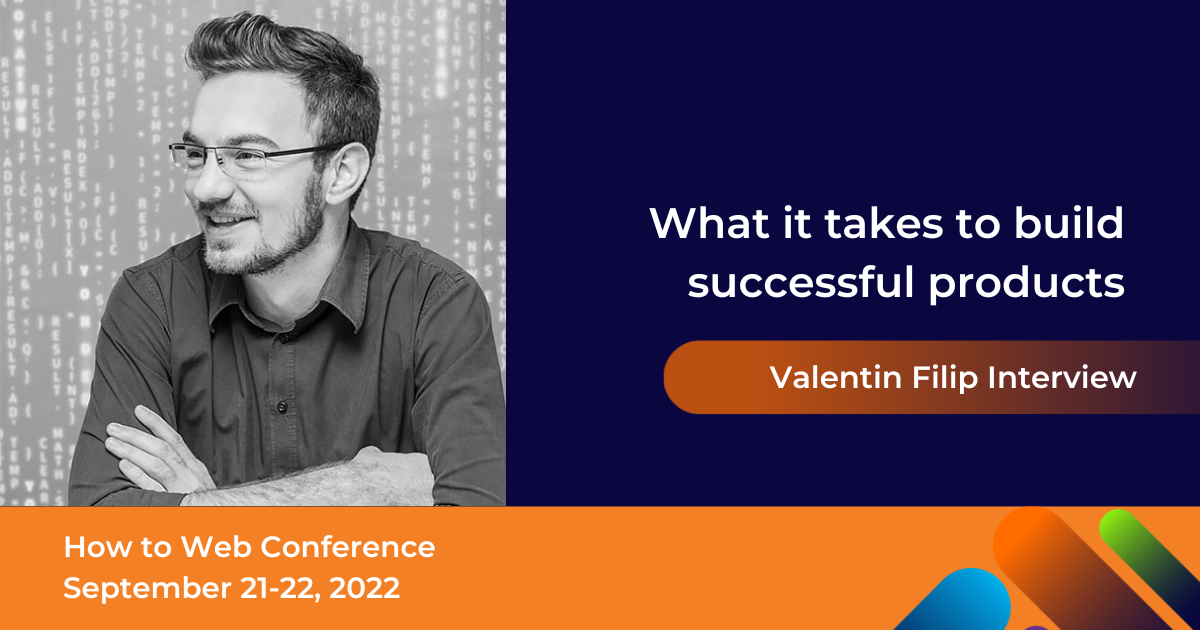 Spotlight is How to Web's startup program and competition with a history of 10 years in propelling innovative startups to success. With a full-fledged experience, encompassing the necessities of a startup, the program includes access to top-notch mentoring and matchmaking, pitch practice, meeting with seasoned investors, the opportunity to showcase your startup in front of… Read more »
3