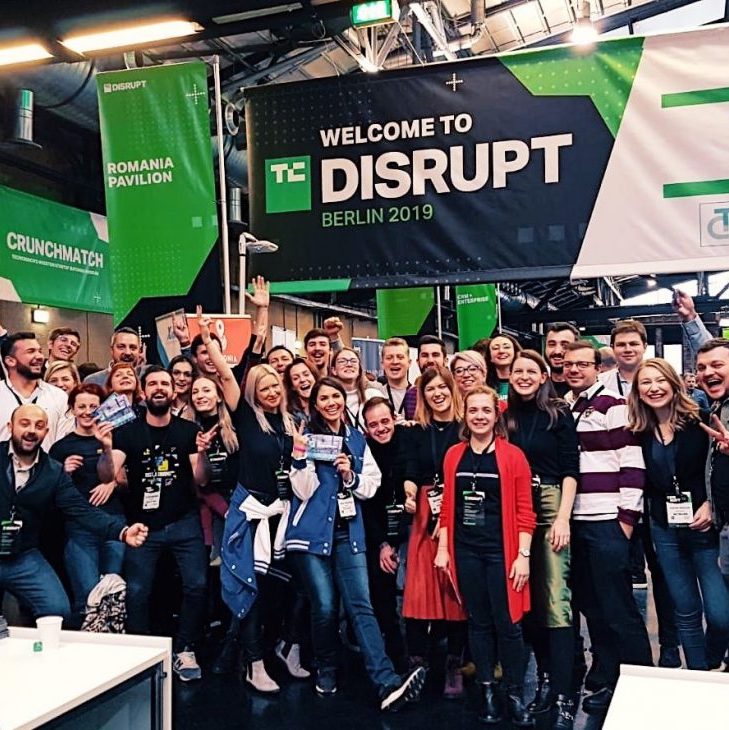 20 December, 2019
TechCrunch Disrupt Berlin 2019 – fostering the growth of Romanian tech scene
This year, How to Web fuelled an unprecedented event for the Romanian startup ecosytem: 17 startups and some of the organizations and hubs supporting startups joined forces for the first Romanian Pavilion at TechCrunch Disrupt Berlin, one of the most important startup conference in Europe.ec
This move wouldn`t have been possible without our friends from Techcelerator, Activize & Cluj Startups, Rubik Hub and Impact Hub that were quick to chime in and reach to startups and propose them to assemble the biggest Romanian presence so far at TechCrunch Disrupt Berlin 2019 (TCDisrupt as follows).
Over 60 representatives of startups and support organizations in Romania were present during the 2 days (11 & 12 December) of the conference in the capital of Germany, and 17 of the most promising startups in Romania showcased in the exhibition area (Startup Alley) of the conference on the second day.
The idea to gather everyone at TechCrunch Disrupt Berlin came from a discussion between startup-minded organizations and hubs, before How to Web 2019. A bit of background, last year How to Web offered the 3 winners of Startup Spotlight 2018 expo booths at TechCrunch Disrupt Berlin 2018.
The 17 startups from the Romanian Pavilion were: Neurolabs (Best Innovation Award at Startup Spotlight 2019), Jobful (Best Pitch Award at Startup Spotlight 2019), Soleadify, Beez, OncoChain, Pamble by Wolfpack Digital, Cyscale, XVision, Sypher, Underline, Etvas, Ivory, NetBears, Maponia, Trainsfer, Floca and eNevoie.
"We have always focused on founders, investors, organizations and events from the Romanian tech industry. This year we've looked more within the local Romanian tech ecosystem and we thought bringing what was happening there in an international context, and that is the Romanian Pavilion at TechCrunch Disrupt Berlin 2019.", said Alexandru Agatinei, Startup Programs Manager at How to Web and one of the leading organization involved in creating the Romanian Pavilion.
"I'm really happy to see this happening: startup organizations acting together for the growth of the ecosystem. This can become a model for future collaborations for other international conferences and events where we can participate together", said Mircea Vădan from Activize & Cluj Startups.
In other news, Romanian startups SocialBee and Sypher hold a 60-sec flash-pitch on the Showcase Stage. Sypher was also included amongst the TC Top Picks at TechCrunch Disrupt Berlin 2019 in the Privacy + Security category. Outside the pavilion, other Romanian startups were there: SocialBee and PaidAnalytix.
On the second day of the event, Daniel Dines (UiPath CEO and co-founder) talked on the stage of TechCrunch Disrupt Berlin about the future of UiPath and automation. After that, the man behind the first Romanian unicorn visited the Romanian Pavilion and talked to Romanian startups exhibiting there.
Here are some hot takes from the Romanian startups at TCDisrupt:
"Great event to network with fellow tech enthusiasts and the fact that we were in this together made networking even easier, as we managed to connect with relevant people faster", thinks Paul Pop (co-founder and CEO Neurolabs)
"Opportunities for B2B startups to get clients basically", says Bianca Ene (co-founder Jobful)
"A sales channel. For B2B companies is a great way to get in front of customers. For early B2B startups it's probably a great way to quickly validate their hypothesis", considers Florin Tufan (co-founder Soleadify)
"Big exposure opportunity for a startup. We also gathered that there is a huge interest for medtech and oncology in particular", thinks Roxana Margan (COO OncoChain)
"Because we are all there, forming a Romanian Pavilion, and not flying solo we managed to attract more the investors` attention", gathers Valentina Biciuc (Marketing at Pamble by Wolfpack Digital)
"You can share your experience with other founders in a larger context", says Ovi Negrean (co-founder and CEO SocialBee)
What the organizations and hubs got from TCDisrupt experience:
"We managed to get more visibility as an ecosystem. A functional startup ecosystem must collaborate and focus on interchangeable resources. Being together in Berlin made us all feel really close. Trust and friendship are the words. The Romanian startups that want to scale up and go global need visibility and exposure in a larger context. These kind of moves can only help them achieve that. If you are organized and prepare beforehand – meaning research participants, panel discussions, workshops and set meetings – you can get nice results!", thinks and advices Cristina Țoncu (Program Manager Techcelerator – a Gapminder Venture Partners backed accelerator)
"A big plus for the event on the networking side!", thinks Ioana Cerescu from Rubik Hub
"When communities having the same purpose come together, great things happen! And we actually learned that irrespectively of country of origin, startups face the same problems, different scale, of course", ponder Andreea Nîlcă and Monica Alexandru from Startarium and Impact Hub Bucharest.
During the event, How to Web also distributed their recently launched report, Eastern Disruptors 2019, which captures the transformation of the Central and Eastern European technological and digital landscape in the last years. From cheap outsource workforce to global disruptors – Eastern Europe engineers, now founders, have come a long way in the last 20 years, with €1bln in funding in 2019 and breakout successes like UiPath, Docplanner, Bolt and others. Find out more here about the investment landscape and stories of the rising stars from Romania and CEE.
Romanian startups that want to scale up and go global need visibility and exposure in a larger context. (Cristina Țoncu – Techcelerator)
Thank you, start-up.ro and Startups & The City for covering our adventures in Berlin.
Do you have any ideas of how we can repeat the TechCrunch Disrupt Berlin experience or even want to attend together other events? Join the conversation by dropping us an e-mail at [email protected]! See you at an event next to you!
0
You may also like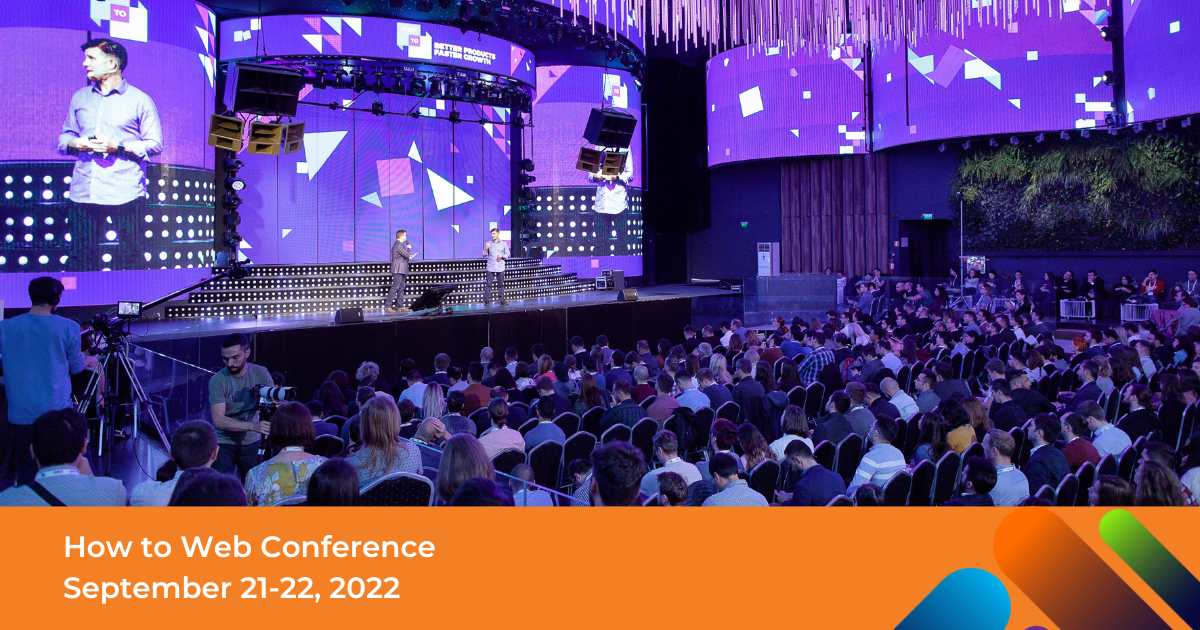 This year, How to Web fuelled an unprecedented event for the Romanian startup ecosytem: 17 startups and some of the organizations and hubs supporting startups joined forces for the first Romanian Pavilion at TechCrunch Disrupt Berlin, one of the most important startup conference in Europe.ec This move wouldn`t have been possible without our friends from… Read more »
0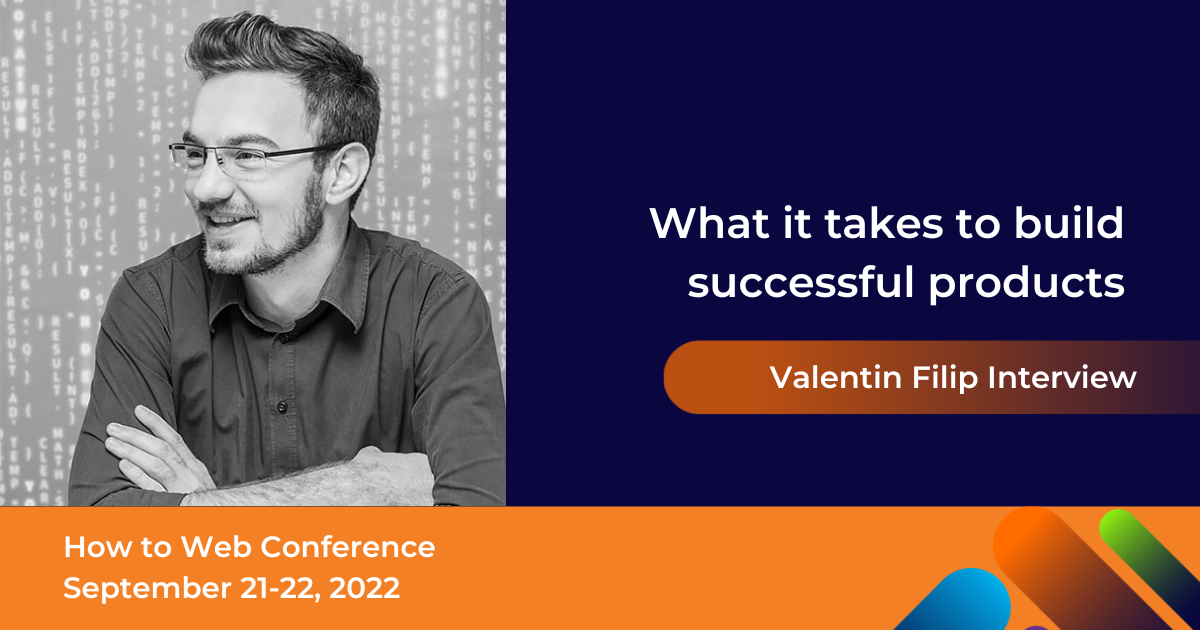 This year, How to Web fuelled an unprecedented event for the Romanian startup ecosytem: 17 startups and some of the organizations and hubs supporting startups joined forces for the first Romanian Pavilion at TechCrunch Disrupt Berlin, one of the most important startup conference in Europe.ec This move wouldn`t have been possible without our friends from… Read more »
0