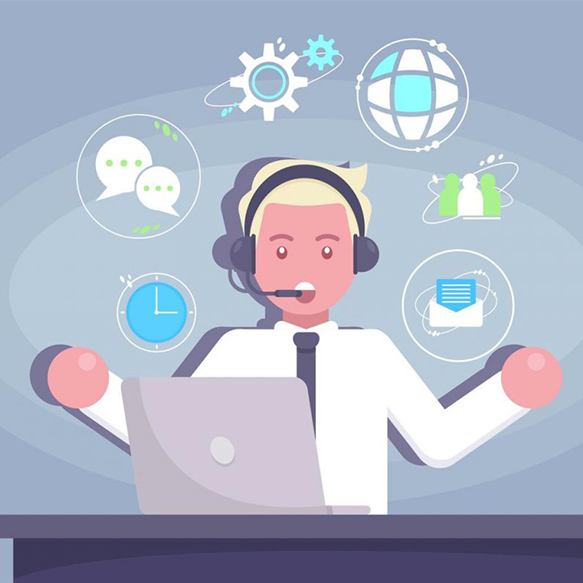 7 October, 2019
The ABCs of Customer Success
Customer success leads to retention. Retention leads to revenue. By improving customer success rates, businesses are far more likely to see financial success.
The essence of customer success is to work on customer retention to reduce customer churn. Churn occurs at every stage of the business. When companies work to reduce their customer churn rate, they're also taking steps to increase their customer success rate.
Why is customer success important?
"Businesses face renewal sales processes constantly. Each time a customer sees the monthly or quarterly or annual subscription payment, they wonder, should I be paying for this? Renewal conversations occur with much greater frequency than with perpetual software sales." — Tomasz Tunguz, venture capitalist at Redpoint
The days of securing customers for life with contracts and technological barriers are over. Now, customers hold the power.
For the most part, tech startups rely on inbound marketing strategies. This means online reviews play a huge factor in lead acquisition. Unhappy customers means not so good online reviews, which lead to fewer new customers. This, of course, hurts the bottom line.
"Customer success is where 90% of the revenue is." — Jason Lemkin, Managing Director at Storm Ventures
Let's take a look at the following example: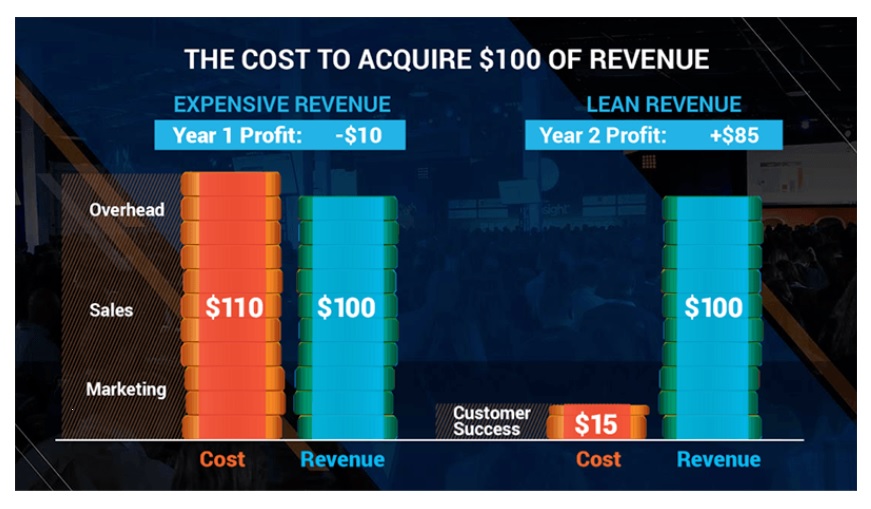 The costs associated with acquiring a new customer often outstrip the revenue generated during the first year. That's pretty common for subscription business models.
During year two, however, the costs associated with retaining that customer are minimal. It's almost all profit. That kind of ratio could continue for years if a solid client success strategy is implemented.
How to help customers succeed
1. Create an effective customer success strategy
The most obvious choice is to create a customer success program, as this helps teams proactively assist customers.
A customer success strategy looks different for each business, so teams should cater it to meet their customers' needs and expectations.
To determine the best customer success strategy, businesses should create a customer success map first. This can be easily done by answering a few questions:
What does my existing customer experience look like?
How can customer success impact my customers and their experiences?
Which content and communications channels do my customers prefer?
What's the appropriate rhythm for engaging customers and monitoring them throughout their lifetime?
Also, to make sure the customer success program continues to bring results long-term, the strategy should be modified as the business grows. Customers' needs are bound to change over time, especially as products and features evolve.
2. Educate customers
Another good practice for helping customers succeed is anticipating the questions they might have about the products they are using. This is especially important if the product or service is a very complex one.
Sitting on the phone on-hold, waiting for someone to answer your inquiry is less than desirable. This situation can be easily avoided if the team creates a knowledge base where they list all the product and feature descriptions.
A live chat can also help success reps better support customers, as they can answer questions in real-time.
It's also important to let customers know they have access to tools that will enable them to take advantage of everything the product can do.
3. Onboard customers
An efficient customer onboarding will support customers throughout the initial parts of their journey with the product. Onboarding customers is a great way to delight them, get them acquainted with the product, and answer any questions proactively.
How to do this? Provide customers with the tools, resources, and knowledge they need to start using the product. Examples of onboarding materials include step-by-step tutorials, unlimited one-on-one guidance from reps, or milestone celebrations when a customer achieves success using the product.
To improve the onboarding process, businesses should put themselves in their customers' shoes by asking: do my customers have all the tools they need to be productive from the beginning?
4. Promote customer loyalty
Loyalty results from customers' positive experiences. Customer satisfaction is important as it gives customers certainty they're getting value out of their investment.
There are many ways to establish brand advocates and promoters to increase customer retention rates. For example, creating a customer loyalty program, developing a community for current customers to interact with each other, or establishing a point and discount system for current customers making additional purchases.
5. Manage churn
The role of a Customer Success Manager is taking a proactive approach to churn management. That is, making sure customers are happy, so they don't leave in the first place.
When customers do leave, the Customer Success Manager is responsible for following up and asking for customer feedback.
Reaching out to churned customers can give teams insights into why they left. Part of this process is about trying to win churned customers back. But even when the business isn't able to bring customers back, learning what happened is crucial for minimizing future churn.
Helping customers thrive requires being in touch with their experience at every stage, from the time they begin learning to use the product, to the moment they decide to stop using it. Understanding the factors that drive customer success or act as barriers at every step along the way makes it possible to continually improve customers' experience. This ultimately allows teams to be proactive about minimizing churn and maximizing customer satisfaction.
Do you want to learn more about customer success and how to minimize churn for your startup? Make sure you join us at How to Web Conference 2019 on the 30th & 31st of October. Get your early bird ticket here: https://2022.howtoweb.co/buy-tickets/.
Illustration credits: vecteezy.com
0
You may also like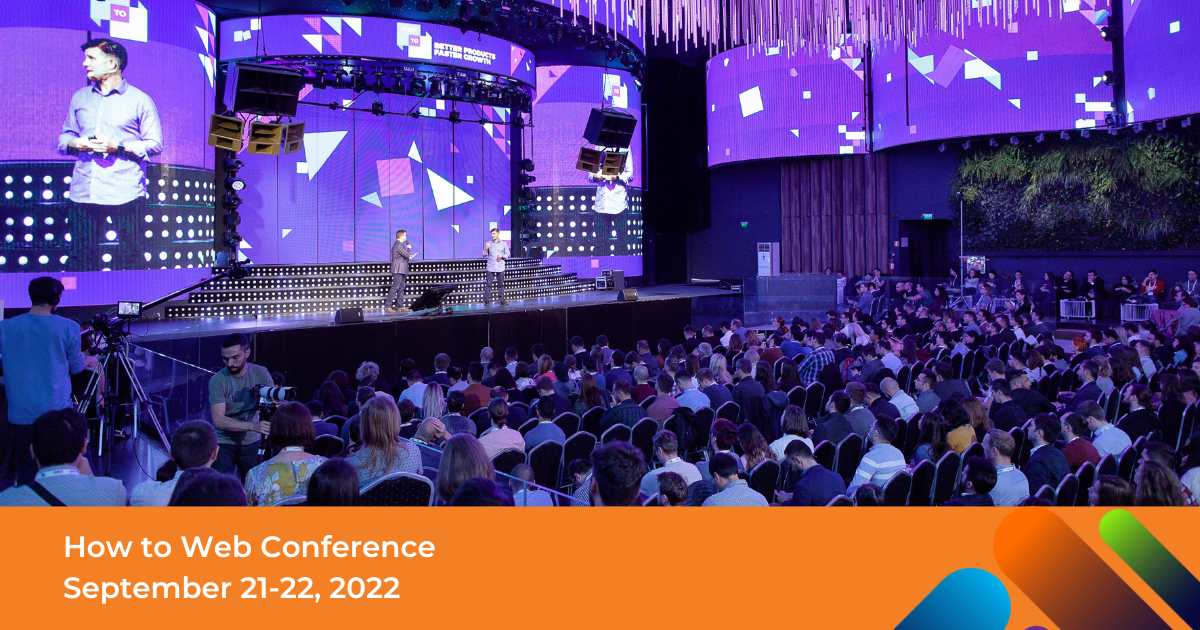 Customer success leads to retention. Retention leads to revenue. By improving customer success rates, businesses are far more likely to see financial success. The essence of customer success is to work on customer retention to reduce customer churn. Churn occurs at every stage of the business. When companies work to reduce their customer churn rate,… Read more »
0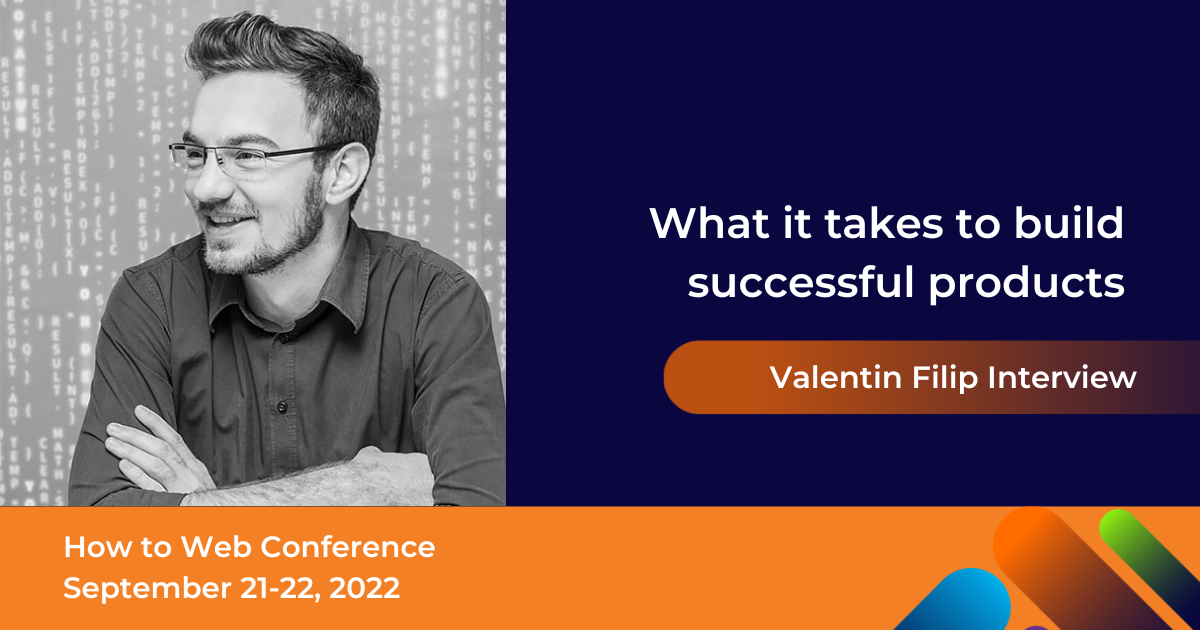 Customer success leads to retention. Retention leads to revenue. By improving customer success rates, businesses are far more likely to see financial success. The essence of customer success is to work on customer retention to reduce customer churn. Churn occurs at every stage of the business. When companies work to reduce their customer churn rate,… Read more »
0