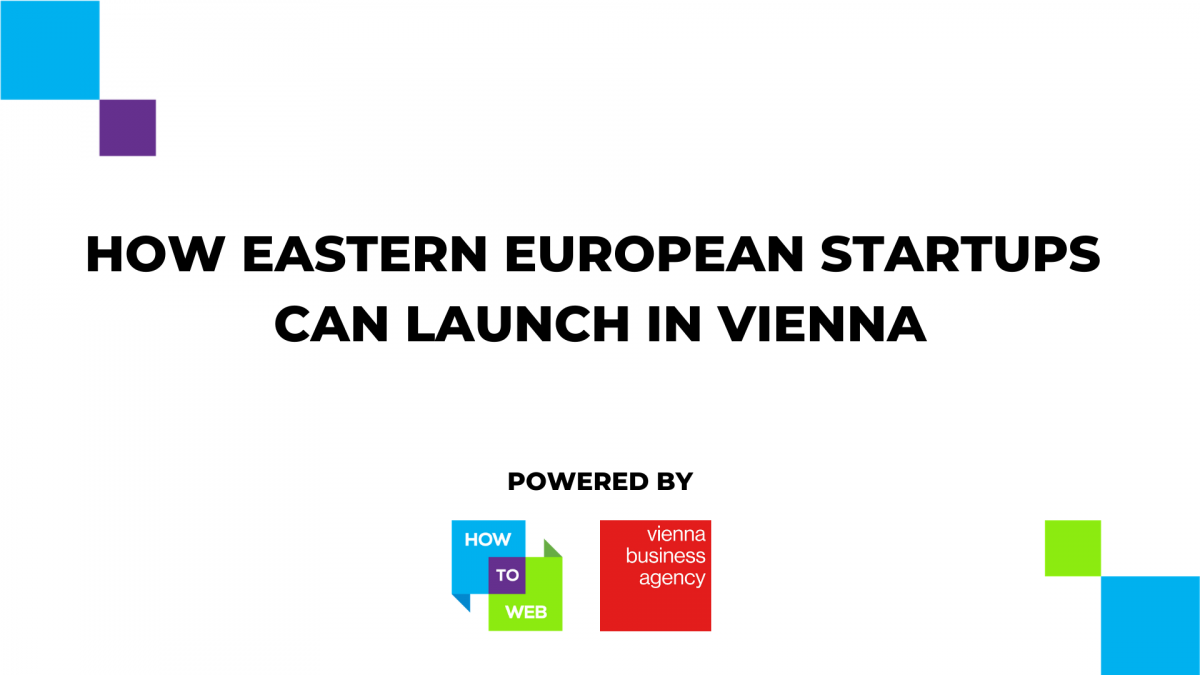 27 April, 2021
The ABC guide of launching your startup in Vienna
If there is something that the pandemic time has facilitated in the past two years is the digitalization of multiple industries and the global access to different resources. On top of this, we have the Eastern European ecosystem empowered by the multitude of investing rounds raised by local startups, and the growth of a few startups, such as was the case of Bitpanda. 
Among the thriving countries from the area, we spot Vienna among the best ones. This is why we decided to team up with the Vienna Business Agency to produce this guide focused on the resources that founders from Eastern Europe have available to launch and scale in German-speaking countries. 
First things first, the founders targeting should know that Vienna and Austria overall have strong support coming from the government, which makes continuous efforts to support the entrepreneurial community. Additionally, other attractive points of the Viennese startup ecosystem might be: 
Vienna has been voted among the

top destinations for European founders

for its continuous governmental support going to the entrepreneurial community

It is one of the key cities through which companies get multiple resources and connections with other German-speaking countries. 

Vienna is a strong educational hub that attracted thousands of international students in the past years, which usually decide to establish there.

The city has a good transport infrastructure that is lately looking to innovate through renewable energy and sustainable solutions.

The city is also known for being the heart of Europe and connecting Eastern Europe with the rest of Western countries. 

Vienna is recognized among the world's top cities when it comes to quality of life.
To dig deeper and understand the key pillars that are contributing to the growth of the local ecosystem, we facilitated a discussion between Ms. Gabriele Tatzberger – the Head of Startup Services at Vienna Business Agency and the person in charge of ViennaUP, and Mr. Vlad Andriescu, editor-in-chief and startup expert at www.start-up.ro. Vienna Business Agency is supporting local and international companies in all phases of their business development providing advice on corporate issues, and helping entrepreneurs get up and running in Vienna. 
Register for ViennaUP
Below let's have a closer look at some of the elements that are making Vienna a thriving ecosystem by reviewing the elements discussed by the two guests, and a few additional resources representative for the local community! 
What are the main trends of Vienna's startup ecosystem?
Among the key elements highlighted by our guest, Gabriele Tatzberger is the professionalization of the ecosystem, where local successful companies started to give back to the community, and help smaller startups follow their path. The exit of those startups and their offer for help led to a more mature ecosystem, where early-stage startups are benefiting from feedback, mentoring, and all sorts of opportunities. 
The expansion of the startup ecosystem also brought more niche events and opportunities, so now there are initiatives dedicated to areas such as food-tech, clean-tech, fintech, or ed-tech. Also, on one side life science is growing in popularity in the area of research and development. Additionally, on a second note, there is a growing interest between startups and founders looking for more ethical solutions that would protect our environment and resources. 
Each year, there are more and more startup initiatives rising in different cities, and they start to collaborate to connect smaller communities, into a national system. There is a strong bond between them, where they often meet to discover new opportunities for collaboration and learn from each other how each one is supporting entrepreneurs and startups.
So, both local and international founders have a stronger community to connect, ask questions, and understand the best way to approach their journey. 
How do you stay connected to the global startup landscape?
Firstly, Vienna has discovery programs through which startups and international founders can get to know the local ecosystem, and explore its opportunities before deciding to move there. 
During the interview, we also get to know from Gabriele Tatzberger that through Vienna Business Agency and the Start Alliance and SCALE programs the ecosystem manages to stay connected to other international cities. This way, local leaders and initiatives can recommend the right connections, and facilitate discussions between startups and international experts.
Why Vienna is the best place to start a business
The global competition, Vienna Startup Package, has been one of the main reasons why international founders started to have a deeper interest, and that attracted several international founders. Apart from this, Vienna gained traction in the eyes of international founders who are not from Europe and which are targeting Central and Eastern Europe to launch their startup because of several reasons, such as: 
The fact that Vienna is located in a smaller country compared to other well-known capital cities. 

It has good multicultural diversity and offers the possibility to use various languages. 

Vienna is an opening gate if you want to target the German-speaking markets, and has good connections with all other countries.
The funding structure is a second strong reason why founders should be attracted to Vienna because they get both regional and national grant opportunities that accept international applications.
If you want to build a prototype, research for your product, or target an Austrian investor, you can first apply for funding from Vienna Business Agency, even if you are not living in Vienna. There is a jury that decides which projects get funded and if the application of an international company is approved, the company has 6 months to set up a branch in Vienna. 
Which are a few local startup success stories?
The Vienna Startup Package has brought more than 100 startups to Vienna, giving them the chance to explore the market, out of which we can count these from the region:
(3) Romanian startups: Axosuits, Neurolabs & Finqware 
(4) Czech Republic: ECO TAN urban comfort, FaceUP Technology, Roletik, Nextera tech s.r.o
(3) Ukrainian startup: Passivdom, Integro & Intelsoft Technologies
(3) Bulgarian startup: Kratos Technology, WorkisRound, LogSentinel
Other few international startups went to the same program, that opened headquarters in Vienna or launched their product there, and which are now thriving globally in their own fields. 
Additionally, 2021 started with great speed ahead, since it brought another successful story – the one of Bitpanda – that raised $170M this year and became Austria's first fintech unicorn. The local market meets a unicorn and one of the largest exits that happened on the German-speaking markets, where Kaleido AI got acquired by the giant Canva, which was well-known for its unscreen and background removal features. And goStudent can come next in the list since they just completed a €70 million Series B round earlier this year to expand their e-learning platform.
How the local startup ecosystem adapted to the pandemic crisis?
After almost two years of restrictions and slow urban activity, the ecosystem adapted itself for the pandemic time, getting more and more initiatives in the digital space. There is a strong chance that the future will bring a mix of online & offline for future initiatives. 
On one side, startup programs got the chance to expand their boundaries via the digital world. However, on the other side, it is difficult to bring that human spark that happens only when you meet with founders face to face, and you see them thriving in a conversation with an investor or a potential client for a pilot project.   
A hybrid mix could be the best solution for all of us going forward.
What founders need to launch in Vienna? 
Ideally, international founders targeting Viennese startup programs or opportunities should have at least an MVP showcasing the plan and potential of the business. So far, there was a mix between already established products that targeted the German-speaking markets with a clear purpose. 
Additionally, there are early-stage startups that have not raised an investment yet, and which are only exploring around. But both options are open in the Viennese market, and local leaders promise to help them no matter what's the status. 
What is ViennaUP & what type of startups is it targeting?
Initiated by Vienna Business Agency, ViennaUP`21 is the largest community-driven virtual startup event taking place between April 27th and May 12th. The event brings together all relevant stakeholders – both international and from the local scene – and covers in a series of online events pioneering topics in the field of innovation, creativity, and technology. This is a unique opportunity to reach out and connect to a global audience of startups, investors, companies, and talents from the comfort of your homes. 
The registration process, all information about the event, its program, and other news can be found on https://viennaup.com/
Participants have the opportunity to dive into hotly discussed topics across different industries, start a conversation with other smart minds, expand their international network, and get inspired by the Viennese startup scene – one of the most diverse and fastest-growing startup communities in Central Europe.
There will be 40+ program partners, including key players from the local and international startup scene, high-profile investors, network meetings, workshops, and more, all targeting startups with a focus on: 
Health tech & life sciences

Social entrepreneurship

Smart cities & cleantech

Creative industries

Smart manufacturing

FinTech
Other resources available for founders looking to launch in Vienna
Vienna Startup Package is an initiative where startups from all over the world are invited for one month to participate in a wide range of activities, and mentoring sessions during which they can explore the Austrian market and grow their business opportunities.
Discover Vienna is another program, where international startups are invited for a shorter amount of time to discover Vienna and its ecosystem, with almost all the costs covered, the exception being just the travel one. 
During the pandemic time, the programs adapted to an online agenda, but as soon as normal activities will enable it again, it will go back to offline.
There are various opportunities and consultation programs to discover which programs and situations require a legal business entity in Vienna. The representatives of Vienna Business Agency can guide you through the steps necessary to register a branch there, when, and how you can easily apply for it. Vienna Business Agency provides all support free of charge.
A few private funding institutions: 
Viennese Incubators & Accelerators
Activities and initiatives in the community
Know-how and resources
1
You may also like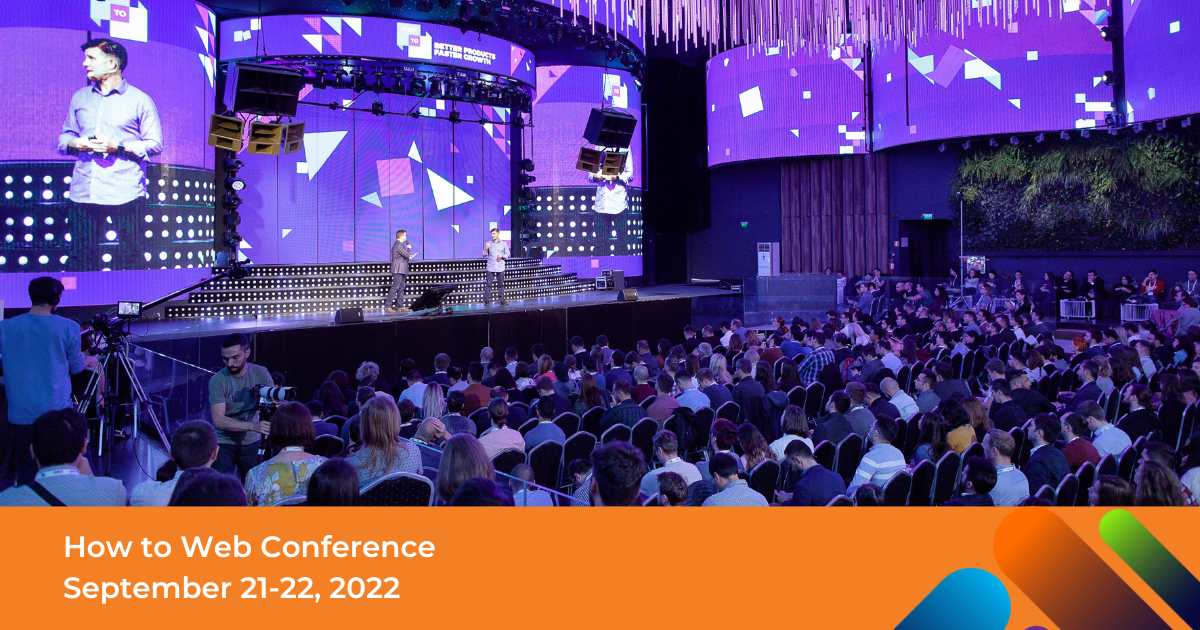 If there is something that the pandemic time has facilitated in the past two years is the digitalization of multiple industries and the global access to different resources. On top of this, we have the Eastern European ecosystem empowered by the multitude of investing rounds raised by local startups, and the growth of a few… Read more »
1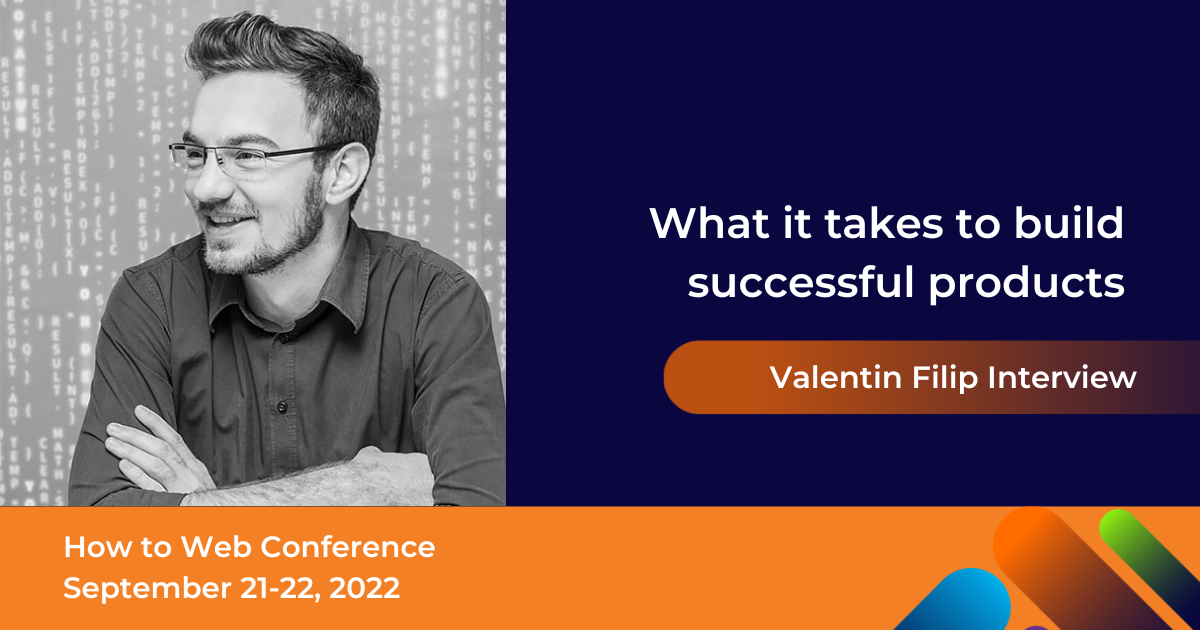 If there is something that the pandemic time has facilitated in the past two years is the digitalization of multiple industries and the global access to different resources. On top of this, we have the Eastern European ecosystem empowered by the multitude of investing rounds raised by local startups, and the growth of a few… Read more »
1