IS REMOTE WORK HERE TO STAY?
FIND OUT FROM GLOBAL LEADERS
SAVE YOUR FREE SPOT
JUNE

30

- JULY

3

2020
CONFERENCE
AGENDA
Three days of top content, live speakers' Q&As and interactive product demos. Book your calendar to see them all.
Choose Your Time Zone:
GMT
CET
EEST
PST
EST
IST
Project Management Tools Product Demos
Toggl Plan, beautifully simple project planning.
Teambook, with this tool you say goodbye to painful team planning!
FunctionFox, timesheet & project management software for creative professionals.
Teamdeck, plan and measure your team's work.
Happy Scribe, a tool for automatic transcription and subtitles.
Communication Tools Product Demos
MeetingRoom, a virtual space as a service for location-less teams
Yabbu, a simple communication app to process meetings asynchronously.
Chanty is a single intuitive communication tool for everyone.
Toasty, a tool to drive conversations and collaborations in virtual meetings.
Collaboration Tools Product Demos
Balsamiq, the industry standard rapid wireframing software.
Whimsical, the visual workspace.
Howspace, an AI-powered digital facilitation tool.
Harvestr, a product management platform for remote product teams.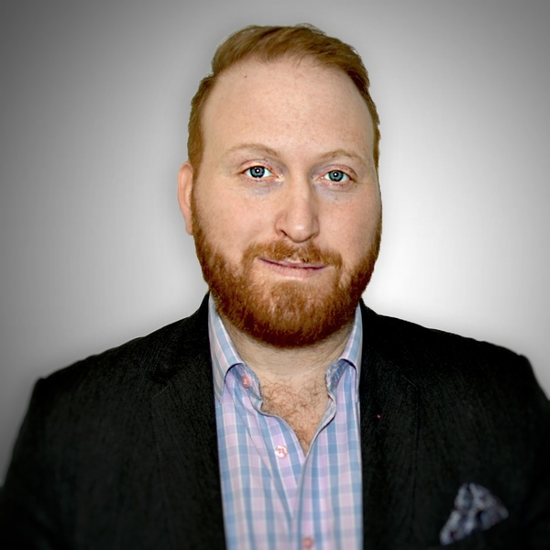 Sharon Koifman
@ DistantJob
Tips to change the way you think about Remote Management
Remote Management is a new science, but it has already accumulated a few too many clichés.
Sharon Koifman will try to "decliche" some of those ideas and introduce different ways to perceive remote working so you can become a really exceptional virtual leader.
Happeo Product Demo
Change the way your company communicates!
Learning Tools Product Demos
WebinarNinja, better webinars, no worries.
Hone, all-in-one training solution for modern teams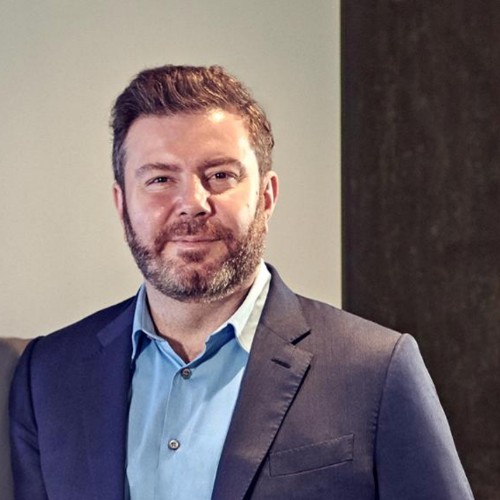 Daniel Dines
@ UiPath
Building a Tech Unicorn from Romania (Leadership)
(recorded, How to Web 2018)
Daniel Dines is co-founder and CEO of UiPath, a robotic process automation company valued by investors at $7 billion.
Dines started DeskOver in 2005 in Bucharest, Romania.
He later renamed it UiPath and moved its headquarters to New York City in 2018. It became Romania`s first tech unicorn and currently is after a $10 billion valuation.
Customers like Japan's Sumitomo Mitsui bank or Toyota North America can spend millions on UiPath's virtual "robot" that can automate complex, repetitive tasks.
Knowledge Tools Product Demo
XWiki is an open source tool which allows you to create & organize knowledge.
Guru is the knowledge management solution that delivers.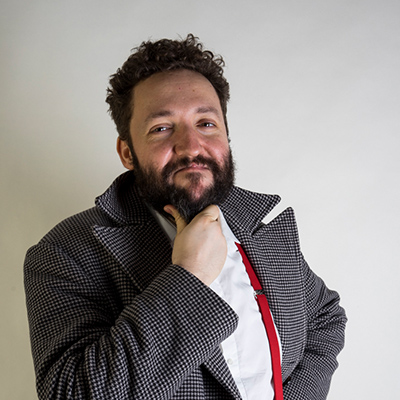 Bogdan Lucaciu
@ Adore me
Building Teams – Decentralized Teams, OKRs, Change Management
(recorded, How to Web 2019)
Bogdan is currently in charge of a tech team of 70+ people, striving to achieve a democratic way of working.
He's "into organizational design, engagement, open-source, building disruptive products, and shipping awesome software". He's also mentored a team of teens at Made by Teens incubator.
Previously, he was a mentor at MVP Academy and SeedCamp (Prague and Dublin).
People Tools Product Demos
Shield Geo is a tool for international employment made simple.
Toggl a tool for beautifully simple time tracking by and for remote teams.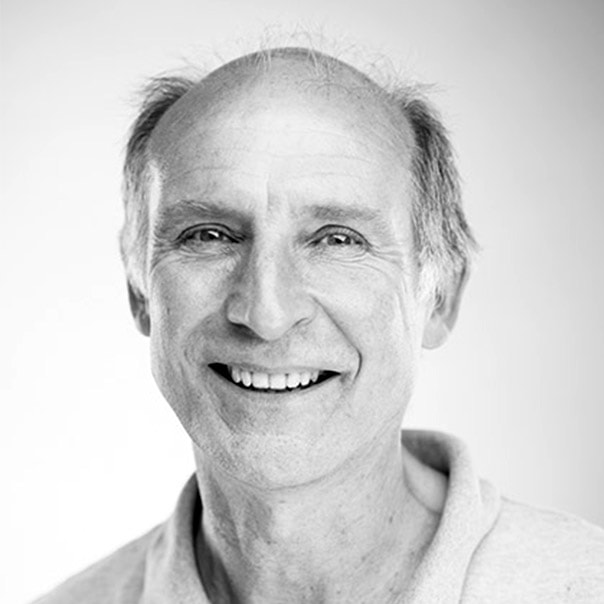 Alan Clayton
@ SOSV
How to Build a Dream Team
(recorded, How to Web 2019)
Alan Clayton is a startup expert and the chairman of Alan Clayton Associates.
Alan also serves as the SOSV Business Coach. He works directly with teams across all SOSV accelerators and focuses much of his time on HAX Growth companies, growing hardware distribution and sales networks globally.
Alan is also the creator of the "Wholebrain Startup" methodology, which focuses on fully utilizing the intellectual resources of startup founders and teams.
With experience in both founding and mentoring hundreds of startups across the globe, Alan brings a wide range of expertise to team building, product development and sales, marketing, and global distribution channels.
Support Tools Product Demos
Klaus is a QA platform for support teams
GitDuck an online meeting tool for developers.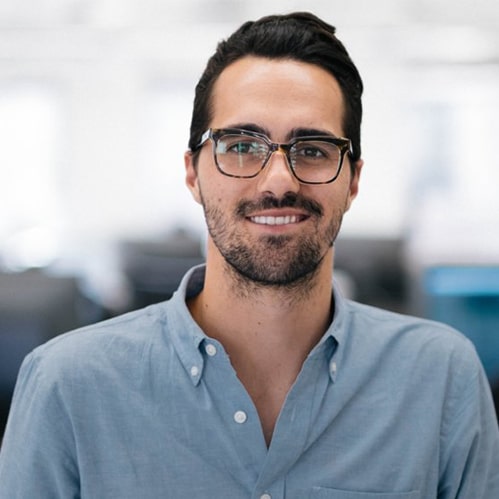 Michael
Perry
@ Shopify
Becoming a Problem Solver (Leadership)
(recorded, How to Web 2019)
Michael Perry is Director of Product, Marketing Technology at Shopify. In his role, he specializes in product development for SMBs, relating to tools that would simplify marketing.
As an entrepreneur himself, Perry founded Kit, the virtual employee app for small businesses, which was acquired by Shopify in 2016.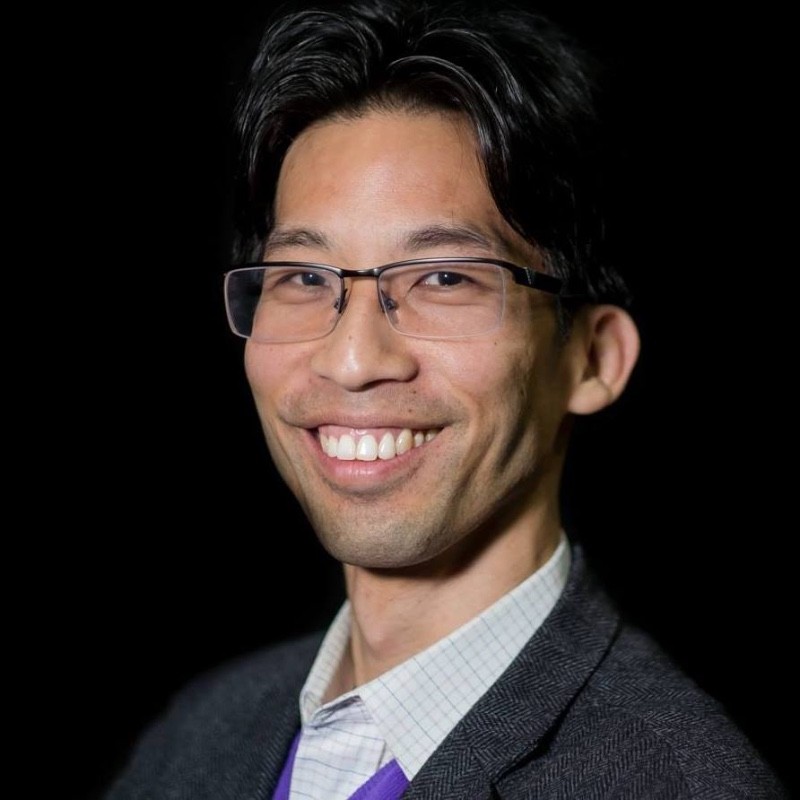 Marvin Liao
@ Gamegroove Capital
The Future of Work – A Venture Capital Perspective
(recorded, How to Web 2018)
Marvin Liao is a former partner of 500 Startups, with over 19 years of experience in venture capital, technology businesses, and startups.
He was an investor at 500 Startups from 2014, running the accelerator program in San Francisco as well as investing in direct seed deals.
Previously, he was an executive at Yahoo! for over a decade. He is known as a "Polymath but really just Generalist" which describes his knowledge and competence in a wide range of areas.
Paymo Product Demo
With Paymo you work better, wherever you are
Mirro Product Demo
Your all-in-one performance management software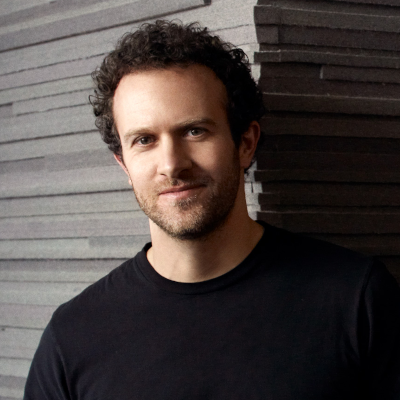 Jason Fried
@ Basecamp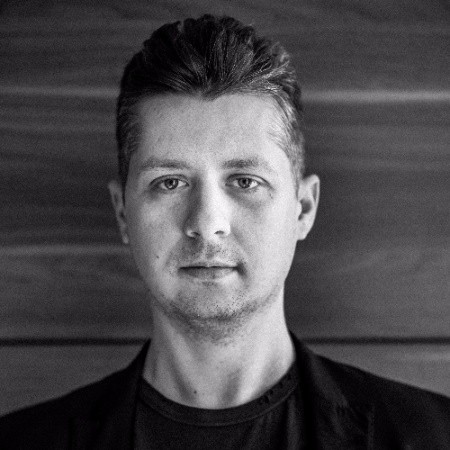 with Bogdan Iordache
@ Underline Ventures
Office Not Required
Founder of Basecamp and author of "REMOTE: Office not required", Jason Fried has been for the last 15 years one of the most emblematic and well-known ambassadors of the remote movement.
In his Q&A will ask Jason about his principles on building and managing Basecamp's remote team, the processes behind that, and the way he manages his day-to-day schedule and why he thinks running remote is the best option for any company in the world.
Forecast Product Demo
An intelligent professional service platform for improving your company's financial & operational performance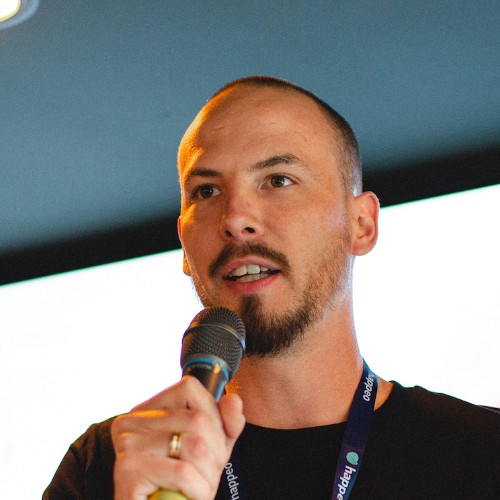 Jonathan Davies
@ Happeo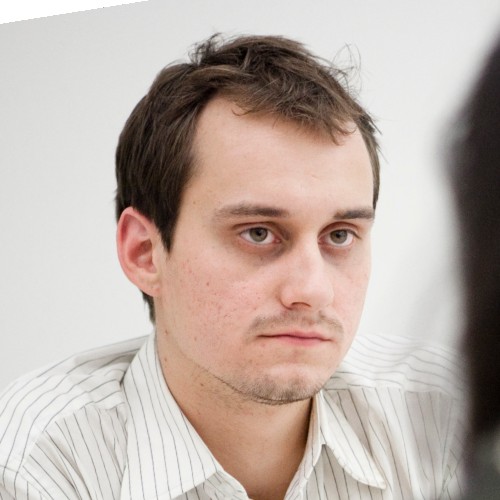 with Kit
Gillet
@ Sifted
Framework for the Next Decade of Internal Comms
This presentation is the culmination of a year full of research with over 80 Internal Comms professionals.
These findings are collected into one slide deck, creating a brief snapshot of the current state of Internal Communicators as professionals, their main challenges, and a glimpse at solutions for the future.
The next section details a new framework to perform Internal Communications – a way to bring a method to the madness, and make measurable reports easy.
We call this the Change Communications Methodology.
Jobful Product Demo
Gamified recruitment platform for double digit conversions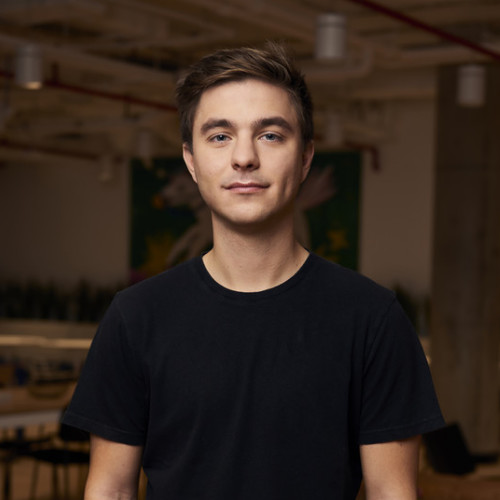 Iwo Szapar
@ Remote-how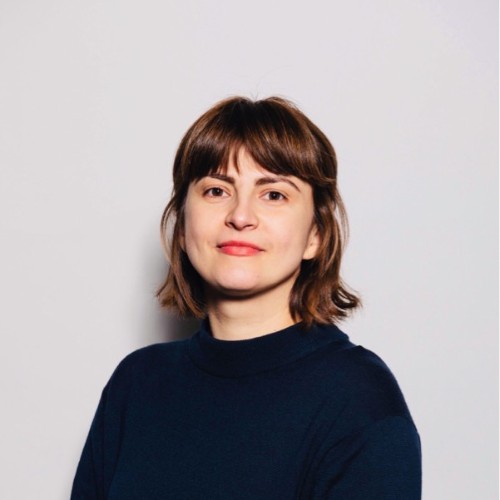 with Veronica Fresneau
@ Eu-Startups
How to Rewire Your Team for Remote Work
Working remote is nothing like working in an office.
As a new set of challenges rises and your team's processes and culture need to adapt to make it work.
Based on his experience, Iwo shares with us key struggles and fixes so don't have to discover them yourself.
Google Drive Product Demo
Store, access, and share your files in one secure place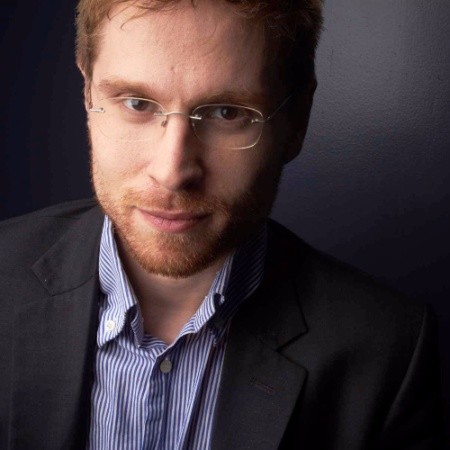 Liam Martin
@ Time Doctor, Running Remote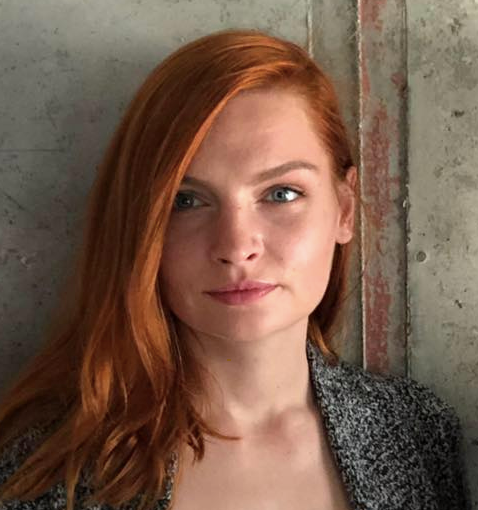 with Alexandra Kozbunarova
@ Trending Topics
Is Remote for Me?
One of the world's foremost experts on remote work, having started a remote-only company more than a decade ago, Martin is one of the people many ask advice from when it comes to the key question "Is remote for me?"
Workplace from Facebook Product Demo
Where teams connect to get work done
KPMG Office Check-In App Product Demo
On-premises application which helps organizations manage where employees work from, post COVID-19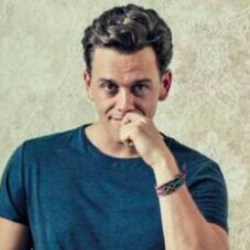 Andreas Klinger
@ Remote First Capital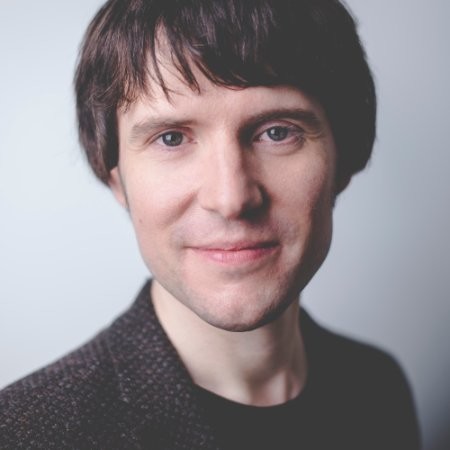 with Martin Bryant
@ Big Revolution
Setting Up Your Remote Team Processes
If you're part of a 10 people remote team, your processes should have the same level of detail as for a 50 people in-office team.
Andreas Klinger, Investor @ Remote First Capital, will join us for a live conversation about the key processes you should set up for your remote team.
Loop Team Product Demo
Virtual Office for Distributed Teams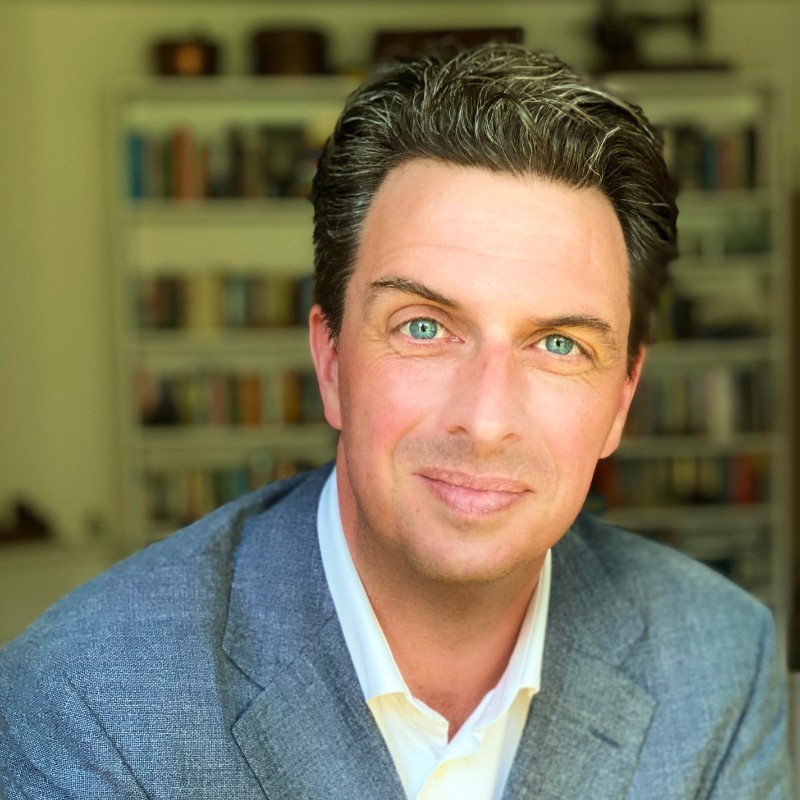 Spencer Waldron
@ Prezi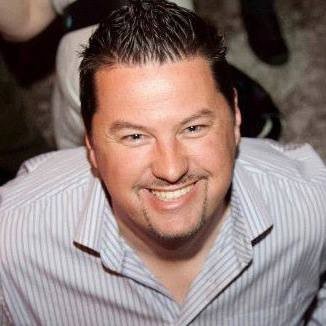 with Robin Wauters
@ Tech.eu
The Four Pillars of Remote Work
There are four main areas that individuals and companies need to re-invent to thrive in this new work from home / remote working environment.
Toggl Hire Product Demo
Hire better, faster, and fairer with skills tests
Jeroen
Corthout
@ Salesflare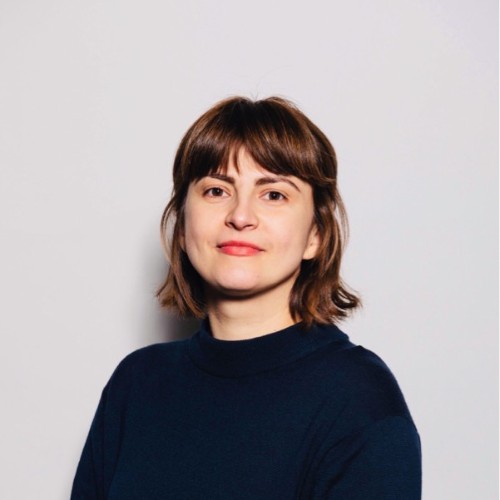 with Veronica Fresneau
@ Eu-Startups
Building A Remote Startup Team
Jeroen founded and runs Salesfare, an innovative CRM tool, from the lovely city of Antwerp.
The Salesflare team has been remote since the beginning and has step by step put in place all the processes needed for good communication and results.
During his talk, Jeroen will share with us the milestones along the way that have led to today's remote framework.
Humano Product Demo
Real time actionable employee insights with no effort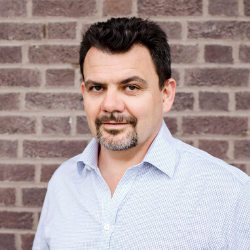 Bretton Putter
@ Culture Gene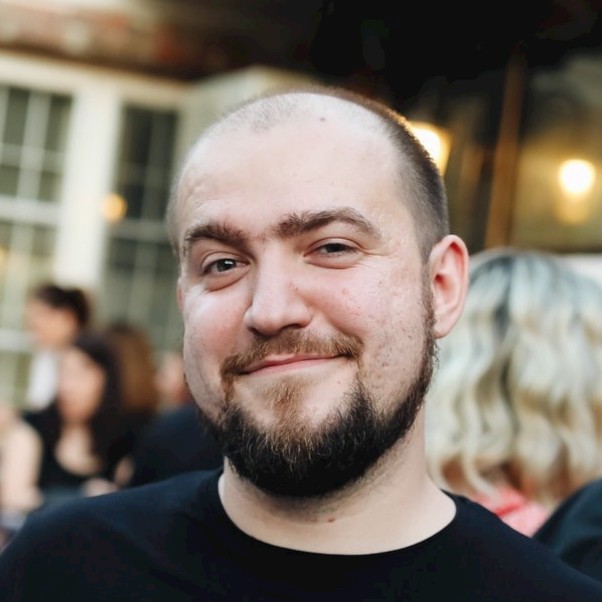 with Ivan Brezak Brkan
@ Netokracija
How to Use Your Culture to Build an Effective Remote Recruitment and On-Boarding Process
Ever since Reid Hastings published the now-infamous 125-page Netflix culture slide deck in 2009, numerous companies have discovered that a "culture deck" is a highly effective tool for defining and communicating their cultures to current and potential employees.
In this book startup and high-growth company culture expert Bretton Putter on a journey through some of the most effective and thoughtful culture decks illustrating how companies think about their culture – from household names like Netflix, LinkedIn and Etsy to companies on the cutting edge of culture like Next Jump, Valve and HotJar.
Reading this book will give you the pieces you need to create a culture deck that captures and defines your own unique company culture.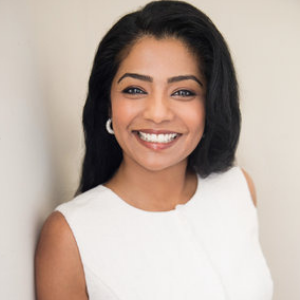 Sheeba Varghese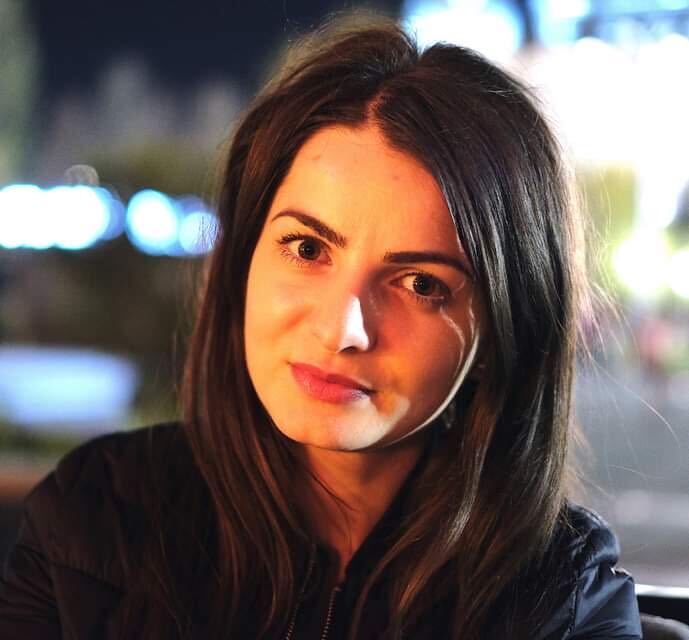 with Raluca Apostol
@ Nestor
Leadership in Remote Teams
As a Leadership Trainer and an Executive Coach with more than 20 years of experience, Sheeba Varghese has advised many managers on how to handle the difficult moments of leadership in a remote setting, from giving constructive feedback, providing guidance, delegating tasks or even firing somebody.
During her talk, Sheeba will guide us through the nuances which separate remote work to office work in a lively discussion with Raluca Apostol, founder, and CPO of Nestor.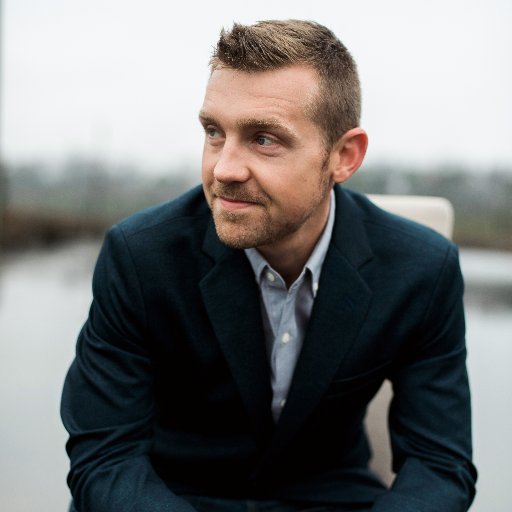 Darren Murph
@ Gitlab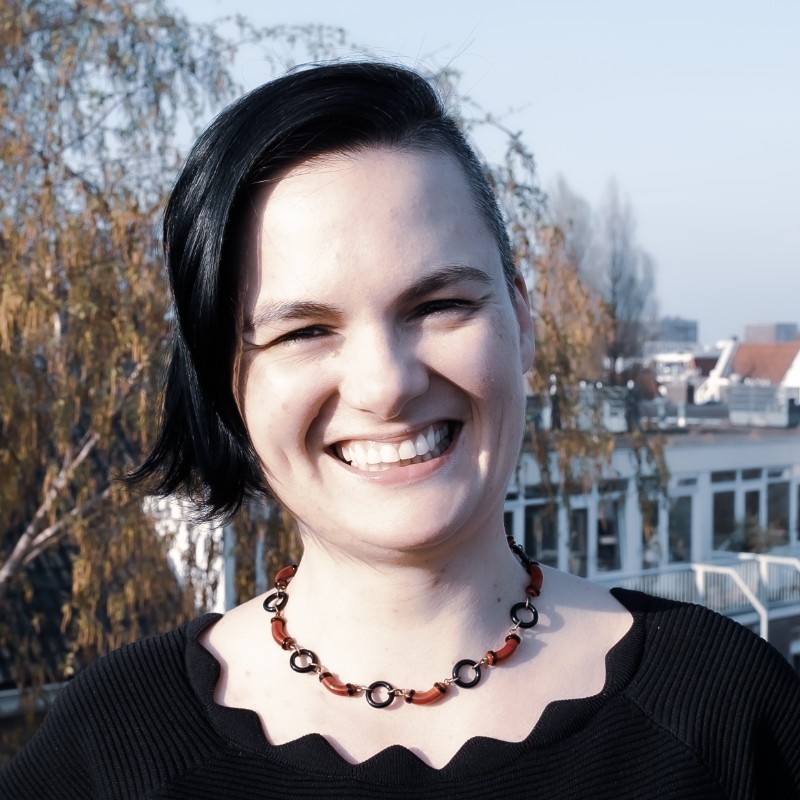 with Iulia Istrate
@ Future of Work
Making Remote Work: How to Lead and Thrive in a Virtual World
Transitioning to remote work requires intentionality and a well-executed strategy positions a company to be more efficient, inclusive, and cohesive.
Join Darren Murph, Head of Remote at GitLab, to learn how his team has implemented remote-first practices in a rapidly growing startup.
Come prepared to have your prior notions of management turned upside-down, leaving with a tactical guide to scaling culture, process, iteration, and collaboration in a post-office world.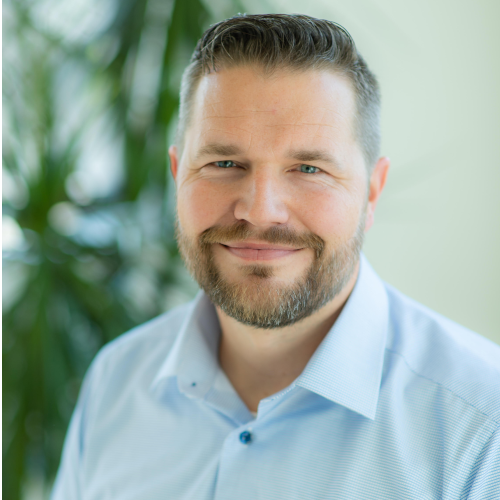 Chris Byers
@ Formstack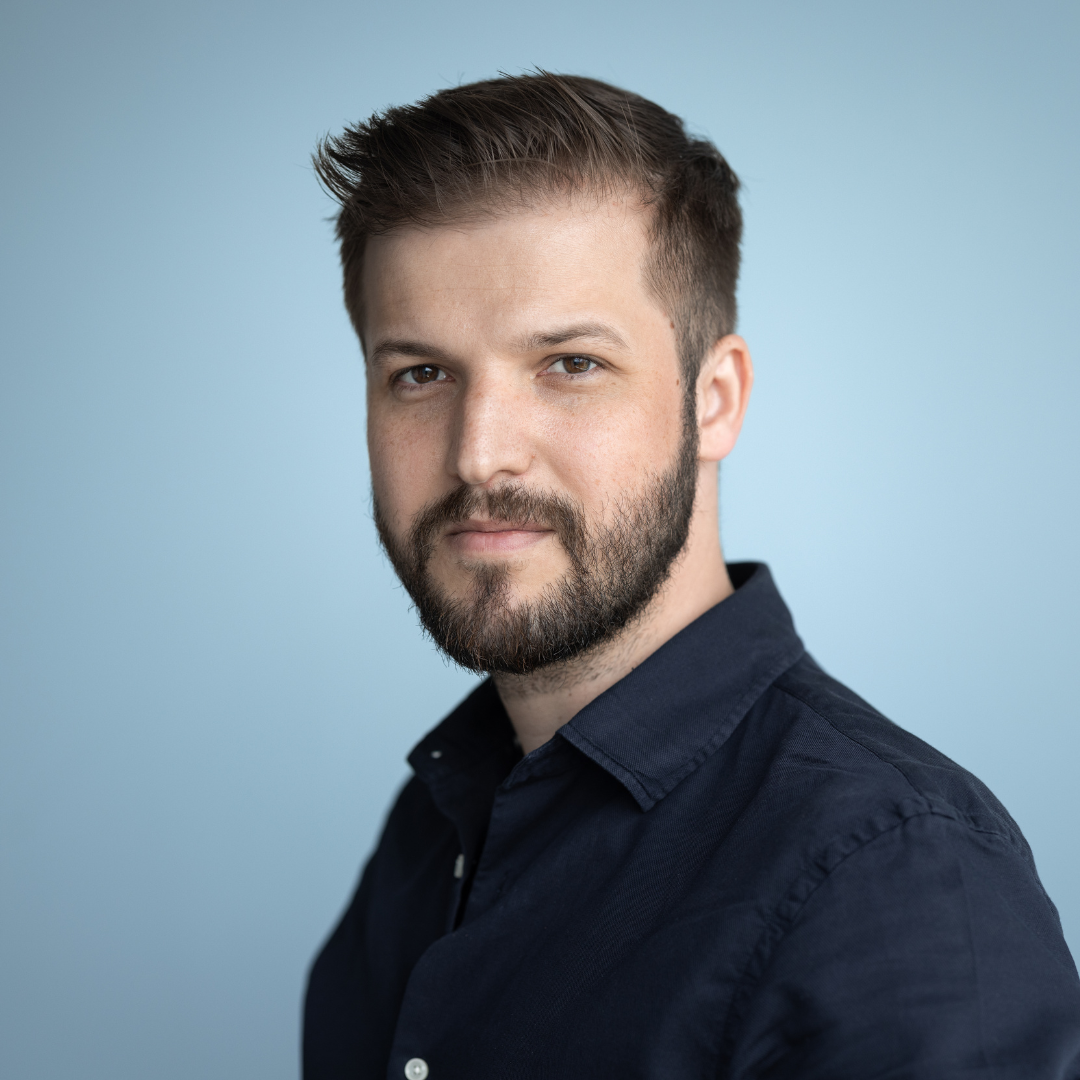 with Vlad Andriescu
@ Start-up.ro
Transitioning From an Office to a Remote-First Company
The coronavirus pandemic undoubtedly expedited the popularity of remote work. Companies that thought remote work was a temporary shift are now planning on making it permanent.
However, transitioning from offices to remote work (or having a hybrid of the two) takes much more than video conferencing and chat tools. In this session, Formstack CEO Chris Byers will share his experience transitioning from a small office team in 2006 to a remote-first company with more than 230 employees located around the globe.
Attendees will learn from some of Chris' hard lessons and biggest challenges, and how he keeps employees engaged and connected. They'll learn what has led to Formstack's culture consistently being recognized, including Inc. magazine's recent Best Workplaces for 2020.
Crikle Product Demo
Sales enablement platform built to accelerate remote sales
Deon Product Demo
The Extended Visual Collaboration Platform
Miro Product Demo
Online collaborative whiteboard platform
Google Meet Product Demo
Secure video meetings for your business
ClickUp Product Demo
The future of work management – tasks, docs, goals, & more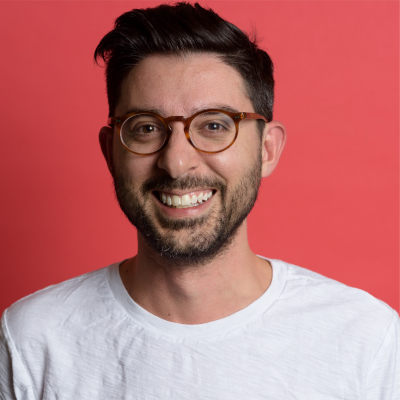 David Darmanin
@ Hotjar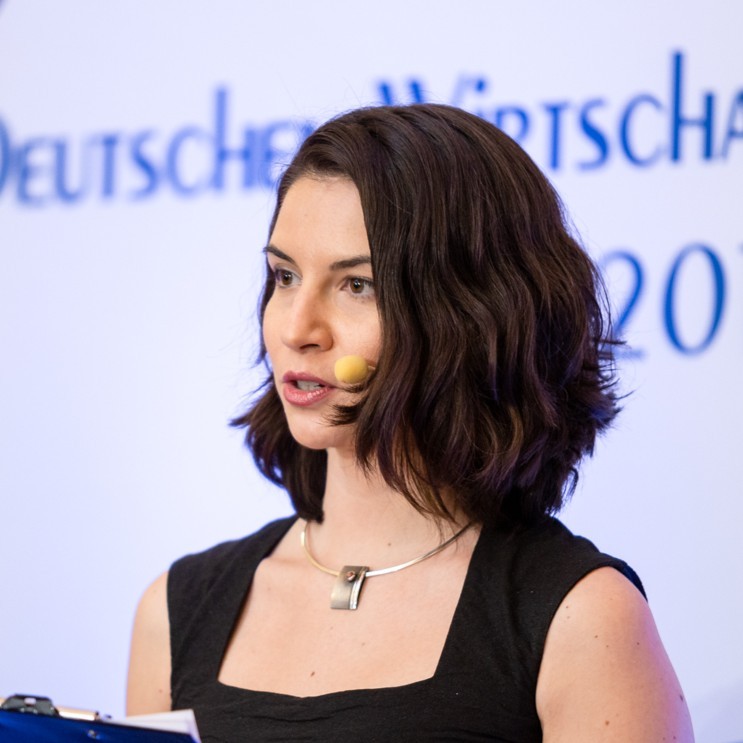 with Irina
Obushtarova
@ The Recursive
Winning with Remote: How remote companies can build better teams
David founded Hotjar, now a highly popular tool for marketeers, from the small island of Malta. Building a team with only local employees wasn't an option, so Hotjar was remote from day one. However, it is David's belief that being remote helps them build a better culture and provided better chances of success for Hotjar, which is now almost 100 employees strong. Join us for a conversation about the core principles which lead a remote team to success.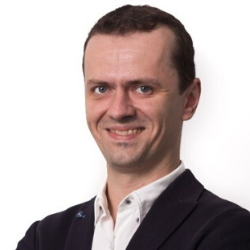 Marius Istrate
@ 3VC
with René Schöb
@ KPMG Romania
Engaging your Employees in the Modern Enterprise
While the Coronovirus pandemic poses a set of challenges for all types of companies across the globe, not all of them are new. Remote work has been the norm in some large companies before. Costly special measures to ensure employee safety have been needed during other healthcare crises. How much of this is new and how much of this is normal? Providing the right answer might just determine how engaged your employees are going to be during these trying times.
2 CLICKS TO
SAVE YOUR SPOT
Register now to save your spot at the European remote conference of the year.
LIVE SPEAKERS Q&As
Have your questions asked and answered directly in the event by the most renowned founders and experts in remote work. All content sessions are interactive so that you can get the most out of the conference.
REMOTE WORK PRODUCT DEMO
Learn about the tools and solutions that will change tomorrow's workplace. Get a better perspective on how you can apply the latest technologies in order to set-up a hybrid or remote organization.
ACCESS TO EXPERTS
Get your priority pass to the world's leaders in remote organizations. Learn from the people who have set up the trends in remote work and have been managing remote teams for more than 10 years.
PRACTICAL APPROACH
All the knowledge and tools in remote work brought together for your benefit. In just 4 days you can set up the structure, principles, and tools for your future remote team.
And virtually walk away with tips and tools which will allow you to build a functional remote team
15+
world renowned speakers
30+
remote work product demos
4
days of top remote content
Overall feeling of inspiration. European tech scene is really gearing up.
Positively surprised and impressed. People have such a great energy!
I love the energy, and it's not just about the speakers or the amazing people that you have here, but also about the audience that you build.